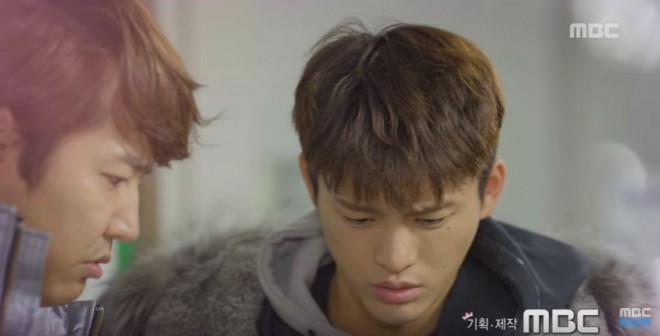 Kang Ji-sung a.k.a Louis will be entrusted with a mission to find Ko Bok shill in episode 15. The sequel will be aired this Thursday, November 10, at 10pm KST on MBC.
The country bumpkin got kidnapped by Baek Sun-goo's lackey while she was on her way to meet the title character in episode 14. Byun Do-jin was supposed to leave the country in a week's time, but his bag gets stolen by an old lady. So he demands more money from the President of Gold Group and Kim Kyu-chul's character asks him to hide at his wife's book store until he returns with the money.
Unfortunately, when detective Nam Joo-hyuk stops by the store to buy a book in exchange of a gift coupon, the lackey runs away thinking that the detective was called by Sun-goo to get him arrested. He decides to kidnap the president's daughter to get the money from him. Lee Jae-kyoon's character follows Baek Ma-ri to the picnic spot and abducts the female lead instead of her.
In episode 15, the viewers will get to see the employees of Gold Group searching for Bok shill and filing a missing report. Click here to know what lies ahead for Louis and his lover. Shopping King Louie episode 15 will also be available online here.
The official trailer shows the male protagonist thinking to himself that he is the trouble maker and the reason for his lover to get kidnapped. But grandmother Choi Il-soon consoles him and says, "You must express how you truly feel. If you lose the chance, you may lose it forever."
The sneak peek video then takes its viewers through an accident scene and hints at the death of either Bok shill or the lackey. The video ends with a scene, wherein Louis gets a call from Bok shill's phone. Watch the trailer below: