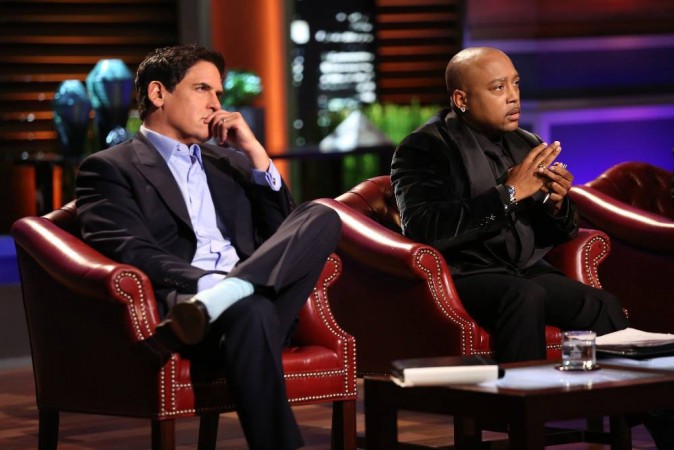 It's been a while since we saw the sharks on ABC's reality show "Shark Tank." However, the TV series is back with a new episode and if the synopsis is any indicator of what's in the offing, we predict that Season 7 Episode 15 is going to be pretty exciting.
In the upcoming episode on "Shark Tank", the sharks or venture capitalists as they are respectably known as, are introduced to an array of products that range from clothes and education to travel accessories. On this week's episode, Lori Griener, Mark Cuban, Robert Herjavec, Daymond John and Kevin O'Leary will battle it out for investments they think is worthy.
The synopsis hints at some interesting products that will be presented in the course of the show. One product that stands out is the Shefit bra. Designed and crafted by a married couple from Jenison, Michigan, it seems to be reasonably priced at under $60. This product could use the expertise of Lori Greiner though.
Elsewhere in the episode, the sharks are presented with an online tutoring course for students who are going to take the SAT exams. This seems like a pretty interesting product, but it is worth mentioning that the course is quite expensive, ranging between $600 to $999 for two months according to Carter Matt.
While these two products seem noteworthy, two millennials on the latest episode of "Shark Tank" ask the sharks to invest in their backpack company. The synopsis states that although the two young entrepreneurs from Denver want to sell their backpack company, the millennials plan on keeping their lucrative backpacks for themselves.
The full synopsis for Season 7 Episode 15 released via TV Guide reads:
"A college student from Las Vegas wants to help others improve their SAT scores; exercise enthusiasts from Jenison, Mich., have invented what they believe is the perfect sports bra; two Denver millennials have a high-tech backpack company to pitch to the Sharks; and a serial entrepreneur and his two business partners have a lot riding on a cooling appliance for outdoor use. Also: an update on Chapul Cricket Bars, which Mark Cuban invested in during Season 5."
"Shark Tank" season 7 epsiode 15 airs on Friday, 29 January at 9pm on ABC. You can live-stream the episode via ABC GO.
Watch the promo here: