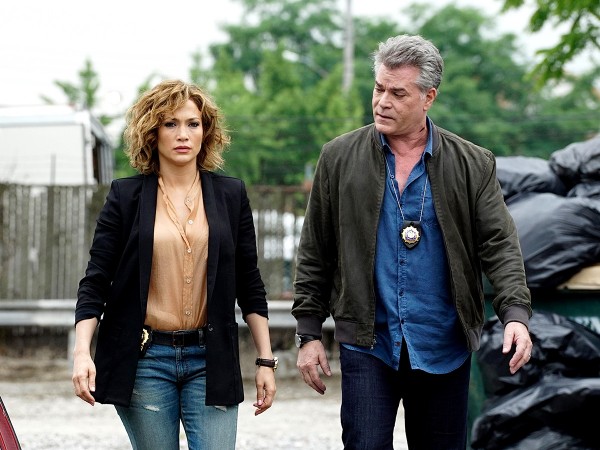 In the latest instalment of "Shades of Blue" Harlee Santos (Jennifer Lopez) faces a betrayal of sorts. Her relationship with Robert Stahl (Warren Kole) will be tested when Season 1 episode 11 titled "The Breach" airs.
In episode 10, Harlee and Stahl sent out a new relationship alert. The two finally kissed while talking about Miguel Zepeda (Antonio Jaramillo). When Harlee asked if he had anything to do with Miguel's release from prison, Stahl denied. This wasn't the whole truth and Harlee may find out in the upcoming episode.
[Spoiler Alert]
According to the synopsis (via Spoilers Guide), Harlee will realise that she has placed her trust in the wrong person. She will have this revelation on the day of the heist, when Matt Wozniak (Ray Liotta) and his police team will attempt to steal $12 million according to his agreement with another person. At this point, Stahl will call Harlee and remind her about her loyalties.
In the promo, Tess (Drea de Matteo) is seen having her doubts about the heist. She says, "We're really going to steal $12 million? The FBI was looking at us three days ago."
According to a Design & Trend article, Wozniak and his men will go ahead with their plan, but the summary states that the heist will go terribly wrong.
"Shades of Blue" Season 1 episode 11 airs Thursday, March 17 at 10 p.m. on NBC. You can live-stream the episode via NBC's website.