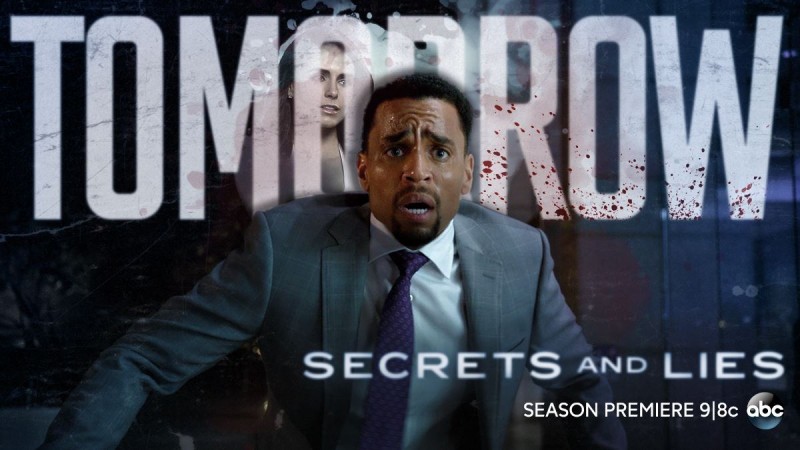 Detective Amanda Cornell is determined to prove that Eric is guilty of murdering his wife, Kate, but the Warners want to divert her attention. In season 2 episode 2 titled The Husband, Eric's family lays out an elaborate plan that may help prove his innocence, but his sketchy past resurfaces again.
[Spoiler Alert]
In The Husband, Eric's sister Amanda builds a case for him. The synopsis (via TV Guide) indicates that she finds a way to prove Eric's love for Kate. This becomes all too important because Eric gets asked some tough questions by Detective Cornell.
In the promo for season 2 episode 2, the detective asks why Eric followed Kate when she met her ex, Shane Campbell. Although he does establish that he was jealous, he tells Detective Cornell that she doesn't have enough evidence to prove him guilty.
However, the upcoming episode captures more problems that confront Eric. His hope of finding a way out this mess becomes slim. The summary states that his ex-girlfriend appears at the police precinct and possibly offers details of his murky past.
Fans of the show will remember that Eric does have a history of violence and even spent six months in a juvenile detention centre for the death of Steve Porter. Did he also assault his former partners? This remains to be seen.
Secrets and Lies season 2 episode 2 airs at 9pm EST on ABC. You can live-stream the episode via ABC GO.