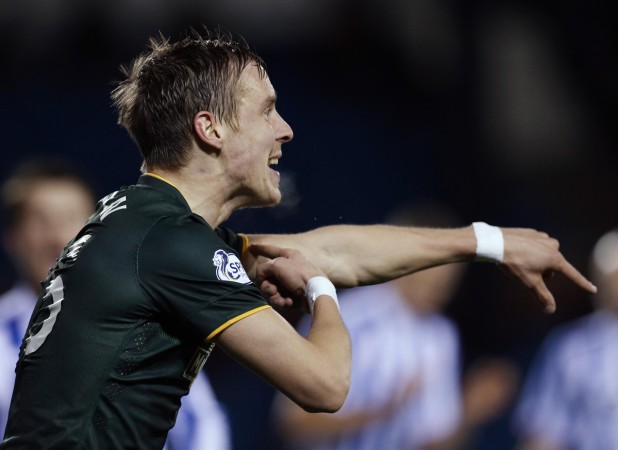 There may be bigger matches in world football, but there is no derby in world football, which can match up to the Old Firm derby also known as the Glasgow derby, played between Rangers and Celtic.
It is considered to be one of the oldest, fiercest and the most complex rivalries in world football. Their rivalry dates back to 127 years.
One can just imagine the atmosphere when these two teams clash for the prestigious semi-finals of Scotland's League Cup, scheduled to take place later today at Hampden Park.
One could gauge the importance of the game as Celtic midfielder Stefan Johansen is set to play despite stitches in a cut above his eye.
There is only one thing on the minds of the players and fans alike - winning. There is no other result, which would satisfy either team.
"It is a semi-final in the Cup and a big game, so everyone is looking forward to it.
"I have never played in this type of game before and it will be tough game with a big crowd, but it will be fun.
"I don't know if we are the favourites. It's a cup game and anything can happen,'' said Johansen, as was quoted by BBC.
Talking about favourites, there is not much to choose between the two, with Rangers having won twice and Celtic in their last four meetings.
Rangers forward Kris Boyd feels that they have the men, who could cause problems to Celtic during the game.
He said, "We feel we have got good players and we can cause them problems. We have a group of hard working people who will go there and give our best and hopefully that is good enough to get us over the finish line, but we'll not get carried away.
"We are under major pressure to perform and it's up to us to prove, if you can work, like Bradford and Middlesbrough did at the weekend, you can upset the favourites.
"We need to go out and match them and hopefully, with that bit of luck, we can find ourselves in the final. But, if we don't go out and match them and we don't perform to a level where we can stop them playing, we are going to be in for a long afternoon."
It may have been a long time since the two Scottish teams might have met one another, but expect the rivalry between the two sides to be anything short of intensity, where as it has always been one of the most awaited fixture in Scottish football.
Where to Watch Live
The match is schedule for a 1:30 pm local time ( 7:00 pm IST, 8:30 am ET) start.
Viewers in UK and the USA can watch it live on BBC One Scotland and Fox Sports 1 respectively.
The derby can be streamed live in Live Soccer TV.