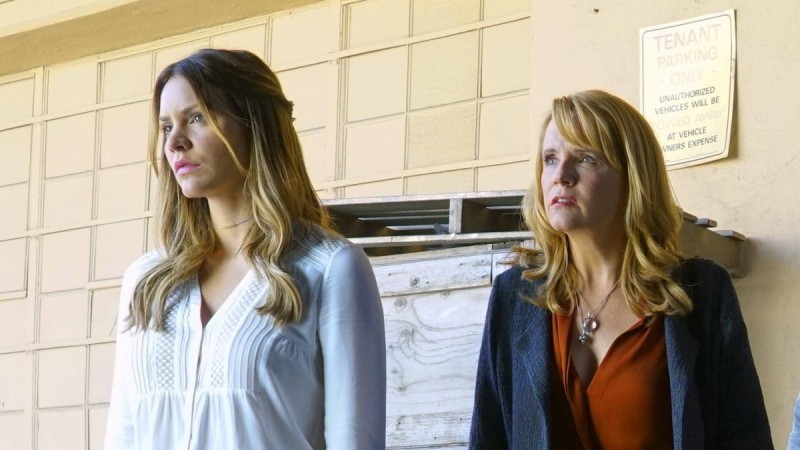 Scorpion season 3 returns with episode 9 this Monday, November 21, at 10pm EST on the CBS network. The winter finale is titled Mother Load and it will feature Caroline In The City star Lea Thompson as Paige Dineen's estranged mother named Veronica.
It has already been revealed that Veronica will not be pleased with her daughter's new love interest, Tim Armstrong, and that she will seek Walter O'Brien's help to set them apart. She will even give him tips to impress Katharine McPhee's character.
But the trailer shows the female lead ignoring her mother and asking Scott Porter's character to keep her away. Is it because Veronica asked her to break up with Tim?
Through the past few episodes, it has been made clear that the nine-year-old Ralph also wants his mother to be with the genius member. So the female lead will probably be left with no choice other than to reunite with her former lover.
Here is the official synopsis for the new episode: Paige's estranged mother will call on Team Scorpion after she accidentally uncovers a forgotten nuclear reactor on the verge of exploding. Click here to watch Scorpion season 3 episode 9, titled Mother Load, live online. The winter finale will also be available online here.
Meanwhile, the promo also gives a glimpse of the Thanksgiving party that the team plans, which, according to Paige, will be a turkey stuffing pumpkin party. The video hints that the party will eventually turn out to be a disaster.
Watch the trailer for the new episode below: