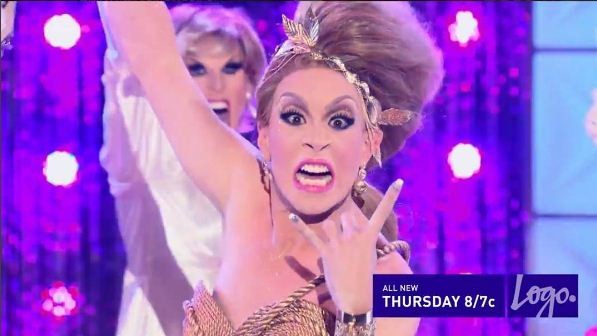 Season 2 of "RuPaul's Drag Race All Stars" has already eliminated two fierce queens and it is time for yet another one to bite the dust with the upcoming episode 3 "HERstory of the World."
In the episode, each queen will be asked to dress up as renowned bad girls from history and lip-sync before embodying future of drag for the main runway look.
In the beginning of the episode itself, Katya reveals that had she won the lip-sync for her legacy, she would have sent Tatianna home as well. This rests the case as to if Alaska chose her friends over her promise to send the queen that got worst critiques. However, Tatianna's chapter is closed in All Stars, at least until she returns for her revenge with Coco, and it is time for the remaining queens to prepare for their new challenge.
Also Read: Interviews with Queens that sashayed away
In the episode, the queens will create a look that resembles the various famous women from different points of time, starting with the original bad girl, Eve. Here are all the personalities that the queens will play in the lip-sync performance:
| | |
| --- | --- |
| Alaska | Eve |
| Alyssa Edwards | Annie Oakley |
| Detox | Marie Antoinette |
| Ginger Minj | Catherine the Great |
| Katya | Princess Diana of Wales |
| Phi Phi O'Hara | Helen of Troy |
| Roxxxy Andrews | Eva Peron |
Considering Alyssa is a phenomenal performer and Alaska has the knack of making everything funny, it seems almost certain that they have nothing to worry about in the challenge. Katya landed in the bottom 2 after the lip sync challenge in her season, meaning she could be in trouble. Phi Phi and Roxxxy are also pretty good performers, and a treat to look at, meaning they could be safe following this challenge as well.
Who will be in the bottom three and which two queens will lip-sync for their legacy? Find out when Season 2 episode 3 of "RuPaul's Drag Race All Stars" airs via Logo TV and Vh1 at 8 p.m. (EST) on Thursday, Sept. 8.