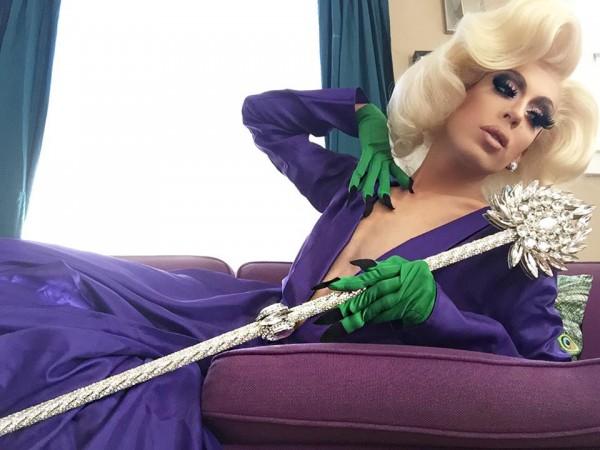 Thursday's episode of RuPaul Drag Race All Stars 2 is the reunion special that will see all the Queens, who took part in the season, coming together to recount the good and the bad times they had on the show.
However, someone who has refrained from attending the reunion is Phi Phi, who did not have a pleasant departure from the show. Shortly after she was eliminated from the show, Phi Phi took to social media to say the show has "broken" her, and this was something that RuPaul did not like.
"We're just game pieces for [RuPaul's] show and she didn't care enough to know who we were," Phi Phi told Vulture, adding: "I've completely lost all my respect for RuPaul."
Speaking about Phi Phi's absence, Season 2 winner Alaska said it was "disappointing." "There were 10 of us. Seriously, some of these queens didn't get the best shake. Coco Montrese went home first and, darling, she's here today, looking stunning, fulfilling her obligations and being lovely about it. So, I think that's really classy and really professional," she told ET.
"He has so much talent and potential," Alyssa added: "I think he's struggling with something internally." And all Tatiana had to say about Phi Phi's absence is that she took a decision and stuck by it.
RuPaul's Drag Race All Stars 2 reunion special will air on Thursday, October 27, at 8 pm on Logo and VH1.