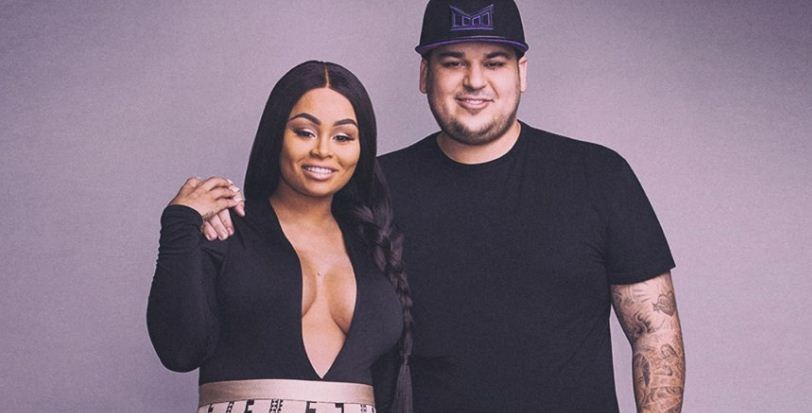 Rob Kardashian has always been closed off, even to his family. But he undergoes a change in perspective when its clear that he's missing out on important events in people's lives. In the upcoming instalment, season 1 episode 7 of Rob and Chyna, the sock designer makes an effort to maintain a close relationship with those dear to him.
The reality show's latest episode focuses on Rob's emotional predicament. Until now, he has been caught in situations that are mentally draining. And in an effort to retain positive attitude, he turns to his family.
Rob visits his mom, Kris Jenner, and suggests a family dinner. This pleasantly surprises his mom, who looks even more thrilled when Rob takes the initiative to organise it.
"I was thinking we should get a family dinner here because I haven't attended one of those in years. But I think its important that we all get together. I could text and make phone calls and talk to my sisters but its different when we have a conversation in person," he says.
But its not just Rob's mom who is proud of him. His fiancée Blac Chyna is equally happy that Rob is finally proactive. During one of their conversations, Rob says that he's ready to undergo therapy and do whatever it takes to make Chyna happy.
Rob's decision to seek help signals a change in their relationship's dynamic. Fans of the show will remember that Rob and Chyna have been fighting relentlessly in the past few episodes. And this effort on Rob's part could go a long way in making them closer and stronger as a couple.
Season 1 episode 7's synopsis (via TV Guide) reads:
Rob is urged by his family to enter therapy, which he reluctantly agrees to; at the same time, Chyna decides to get a paternity test for her unborn child.
Rob & Chyna season 1 episode 7 airs at 9 pm EST on Sunday, October 16, on E! You can live-stream the episode via E! Live.