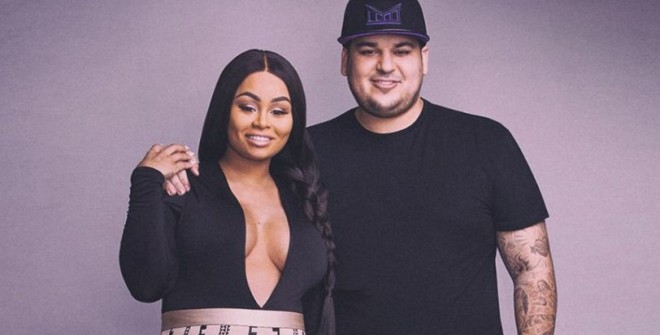 Although Rob Kardashian and Blac Chyna are engaged, they know little about the other person's life. This becomes evident in season 1 episode 4 titled Bonding and Bondage.
Chyna, who does know her fiancé's family, realises that she's never met any of his friends. This revelation occurs when she has a conversation with Scott Disick. Kourtney's former partner says that Rob hasn't met any of his old friends for a long time. And Rob's sister concurs.
In the promo, Kourtney says, "Every time I see JJ, he'll show me the massive number of texts that haven't been replied to."
Rob's decision to stay away from his friends ends up disconnecting Chyna from his life. The make-up artist says "it's weird" that she doesn't know any of his childhood friends. So she decides to throw a barbeque party in order to meet her fiancé's friend circle. This, however, gives him anxiety.
When the doorbell rings, Rob asks his sister to open the door, and says in his confessional, "When the doorbell rings, I just get real uncomfortable. I can't explain it. This is how I am."
However, this won't be the only uncomfortable situation Rob is put in. The synopsis for season 1 episode 4 states that the newly engaged couple has a kinky date as well and if the title is indicative of what's to come, then we can safely expect to see some scenes inspired by Fifty Shades of Grey.
Rob & Chyna season 1 episode 4 airs at 9 pm EST on Sunday, 2 October, on E! You can live-stream the episode via E! Live.