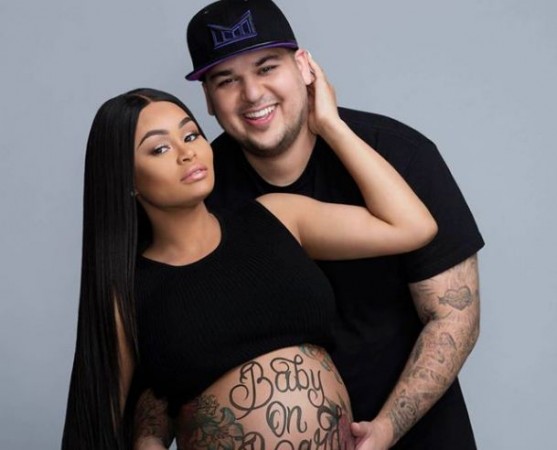 The newly engaged couple Rob Kardashian and Blac Chyna seem to be born to two of most eccentric families. If you thought the sock designer has a difficult time with the paparazzi and his sisters, his fiancée has to deal with her mother, Tokyo Toni.
In the upcoming instalment, season 1 episode 3 titled Going Down to Chyna-town, Rob and Chyna travel to Washington DC, where they visit the strip club that really kick-started Chyna's career.
Chyna takes her fiance to Sinsaysionals, where she worked as a stripper when she was 18 under the name Dora Renee. Although Chyna isn't ashamed to talk about her past job, Rob says in the promo, "If I find my daughter in here.. oh boy."
The couple's trip to Washington is memorable for many reasons, the synopsis (via TV Guide) states that Rob meets his future mother-in-law, Tokyo Toni. Chyna is visibly nervous about making her fiance meet her parents.
The make-up artist shares her anxiety in the video clip for season 1 episode 3. She says: "I'm really hoping that my mom is nice at the dinner because she is known for not giving two f----. and I'm hoping that she can keep her composure."
Tony's presence at the dinner table makes it slightly awkward when she meets her former husband. She unnerves the other guests by asking quite a few questions, but the night does turn out well. Tony joins her daughter and future son-in-law at Sinsaysionals where she dances and twerks.
Rob & Chyna season 1 episode 3 airs at 9pm EST on Sunday, 25 September, on E! You can live-stream the episode via E! Live.