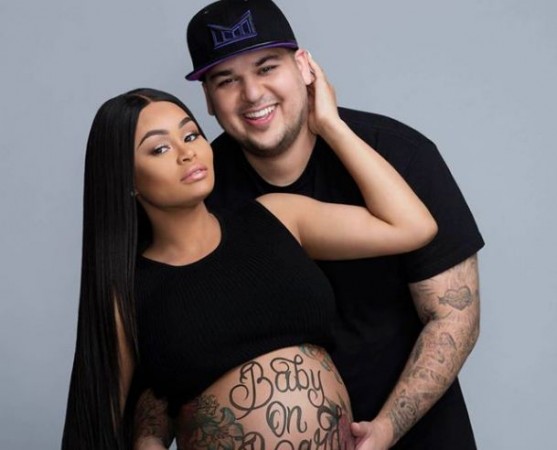 E!'s Rob & Chyna is back. Season 1 episode 2 titled Rob'ing the Cradle captures the anxieties, insecurities and the uncertainty that awaits Blac Chyna.
The latest episode of the Keeping up with the Kardashians spin-off series focuses on the newly engaged couple's problems and this week, the crisis revolves around Rob Kardashian's insecurities about his weight.
Kim's brother promises to travel to Cannes with his fiancée but that's when the problem arises. Rob realises that almost all of his clothes are tight. The sock designer tries out a few pair of trousers and gets flustered.
Scott Disick, who is present at the dress fitting tells Rob that he could find the perfect trouser by getting it tailored but Rob hardly listens to his advice.
Later, he says in the promo, "Even when I was in the best shape of my life, I still had insecurity about my weight. On top of that, the paparazzi people follow me and get pictures of me. That shuts me down when I'm not feeling my best."
Rob, who feels overwhelmed by his weight gain, says that he doesn't want to wear a suit nor does he want to go to Cannes. However, his fiancée Chyna is excited about travelling to the French Rivera.
Will Rob overcome his fears and support Chyna? Or will he stay back in Los Angeles?
To be sure, it seems as if Rob stays home after all. The 28-year-old make-up artist was seen by herself in Cannes in May 2016. However, the synopsis (via TV Guide) states that her trip to France will engulf her in "self-doubt" as well.
"Rob & Chyna" Season 1 episode 2 airs at 9pm on Sunday, 16 September on E! You can live-stream the episode via E! Live.