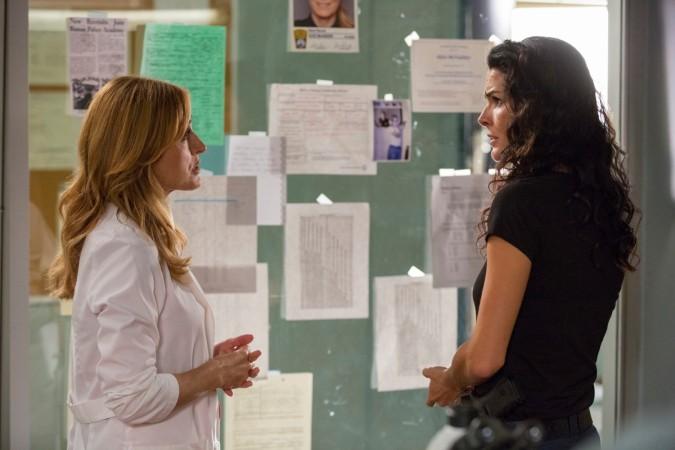 The latest instalment of "Rizzoli & Isles" will be heavy with irony. In Season 7 episode 3 titled "Cops vs Zombies," Jane Rizzoli (Angie Harmon) will investigate a death at a Zombie convention.
Ever since Season 7 of the TNT TV series premiered, Jane has been suffering from her traumatic episode with Alice Sands, who kidnapped her earlier. However, the detective's latest assignment will prove to be interesting and will allow her to establish her skills.
According to the synopsis (via Spoiler TV) for Season 7 episode 3, Jane will have to uncover why a mailman was found dead at a Zombie convention but she will face some unexpected problems during the course of her investigation.
Jane will have trouble finding the dead body because everyone looks similar. However, she will finally interrogate one person who will provide her some answers.
In the promo for Season 7 episode 3, Jane tells her suspect that she saw him and his partner stealing from a zombie cop's pocket.
"You were both lifting from a zombie cop. I know one of you is dead," she says. Later on, the promo indicates that the dead body will finally make its way to Maura Isles (Sasha Alexander) who, in the preview clip says that it's difficult to distinguish real blood from all the make-up.
If Maura will struggle while conducting a post-mortem, so will Jane when she interrogates the mailman. The summary for the upcoming episode states that the mailman will give the detective rather vague answers and link to a larger conspiracy that she will find difficult to believe.
"Rizzoli & Isles" Season 7 episode 3 airs at 9 p.m. EST on Monday, June 13 on TNT. You can live-stream the episode via TNT's website.