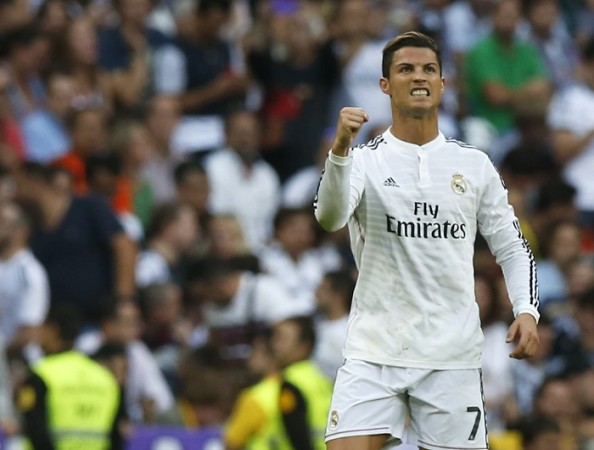 Cristiano Ronaldo might be one of the most famous athletes in the world, with fans all over the world waiting to get a glimpse of the Real Madrid forward, but for one little guy, even Ronaldo's charms fell on deaf ears.
Backstage at the LFP Gala, Ronaldo, who was weighed down by a whole host of individual awards, was given the "don't talk to me, I don't really know you" look by his Real Madrid teammate Luka Modric's four-year-old son.
Engrossed in his game, Ivano Modric did not react to Ronaldo's advances for a handshake or a "Hi", with the little one's father Luka Modric having to apologise for his son, by saying: "Sorry Cristiano, he's a bit shy."
It was all in good humour, of course, but knowing Cristiano Ronaldo, he will not sleep properly till he wins the attentions of Ivano!