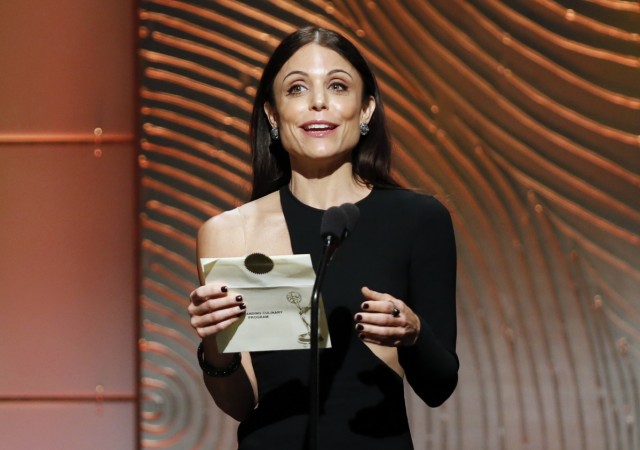 The drama on "The Real Housewives of New York City" seems to have heated up already. In Season 8 episode 2, titled "An Intimates Affair," Dorinda Medley gets involved in a nasty war of words with Bethenny Frankel and Ramona Singer.
[Spoiler Alert]
Bravo TV's reality show premiered with an awkward couples' date involving Bethenny, Dorita and the newest cast member, Jules Wainstein. While the latest addition to the show talked the most, it was actually Dorita's boyfriend John who grated on Bethenny's nerves. His inappropriate PDA during a brunch date created a lot of tension.
In the latest instalment, this animosity seems to continue. Bethenny finds an ally in Ramona and together they confront Dorinda. Bethenny confronts her friend about the rumours created by John. She says, "You've been selling John to us."
This statement angers Dorinda, who shoots back with a nasty remark. She implies that she is free to do whatever she wants to do. If this defensive dialogue indicates caution, then Ramona clearly doesn't pay heed to it.
Ramona also complains about Dorinda's man, saying he shouldn't be talking behind his girlfriend's back. However, Dorinda shoots back with another caustic remark. She says, "As your friend for 20 years, you talk to me about it separately."
Season 8 episode 2's synopsis (via TV Guide) reads:
Bethenny prepares for her barbecue birthday bash to be held at her Hamptons home. Also: LuAnn and Sonja bond; Dorinda visits Ramona's revamped apartment; and Dorinda throws a lingerie party, which is marked by a confrontation and a shocking revelation.
"The Real Housewives of New York City" Season 8 episode 2 airs 9 p.m. EST Wednesday, April 13, on Bravo. You can live-stream the episode via Bravo TV's website.