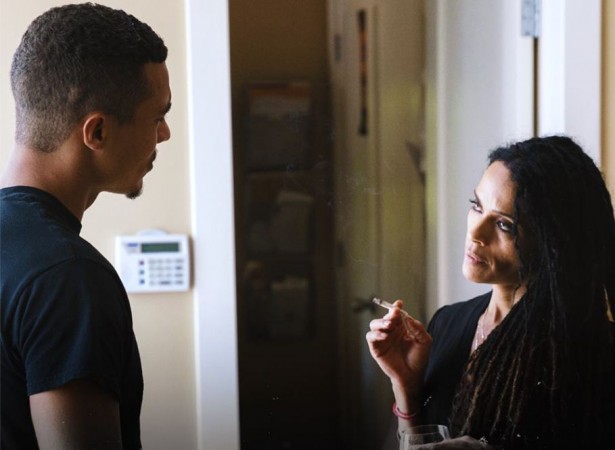 Risky doesn't even begin to describe what is happening in the upcoming Season 4 episode 10 of "Ray Donovan." The episode, titled "Lake Hollywood," will see Ray making some bold moves to get his right hand man back.
Avi (Steven Bauer) is being held captive by the Russians and Ray is planning to get him back with the help of the Kovitzsky art gallery. The gallery, which houses many pieces that belong to Dmiti (Raymond J. Barry ), is going to be under seize until Ray (Liev Schreiber) gets Avi back.
While Ray is working on this with the help of Lena (Katherine Moennig) and Daryll (Pooch Hall), he will receive a distress call from Hector (Ismael Cruz Cordova). As fans know, his half-sister/lover Marisol (Lisa Bonet) revealed their secret affair to the public in the previously aired "Goodbye Beautiful." Now, Hector's wife has taken their daughter and left him in order to steer clear of the incest scandal.
Also Read: If you love 'Stranger Things,' here is everything else you should binge-watch
Ray will obviously have to find a way to balance these situations. It is understood that Hector will confront Marisol in the upcoming episode and from the looks of it Marisol's days on the show may be numbered.
The episode is also pegged to feature a heartfelt conversation between Mickey (Jon Voight) and Abby (Paula Malcomson), where they address the latter's illness. Mickey reveals that he believes he is root cause of all the problems Donovans are facing, but Abby reminds him he had nothing to do with her contracting cancer. She further adds that she loves him, mostly because he is the father of the man she loves.
Check out the official synopsis for "Ray Donovan" Season 4 episode 10 here:
Facing a crisis, Ray and the team devise strategies about leverage; Hector's wife plans to move, and he reaches a breaking point.
Don't forget to watch Season 4 episode 10 of "Ray Donovan" at 9 p.m. (EST) on Sunday, Aug. 28. You can also live-stream "Lake Hollywood" via Showtime Anytime.