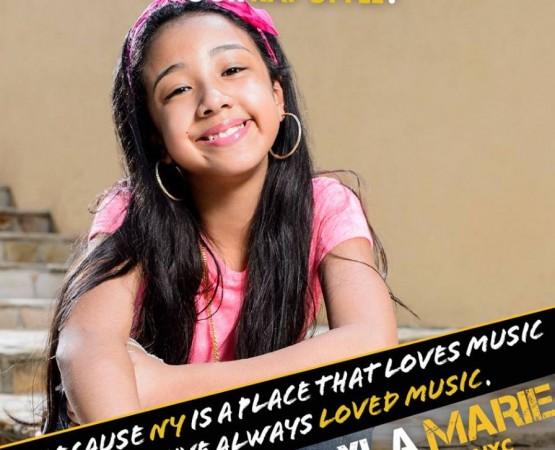 Jermaine Dupri is planning to shake things up for the kid rappers and their managers in the upcoming Season 2 episode 5 of "The Rap Game" by mixing the pairs up for the weekly challenge.
In "Run back to Wifey," we will see managers trying to sell their designated artists at a press conference.
Most managers are excited at the opportunity to work with new kids, even if it is a little scary. YoYo, for example, got paired with Jayla, who as fans know hasn't been on the Hit List for the last two episodes. Jayla's father has been protecting her from making a fool of herself at the challenges, so a new manager who can put these sentiments aside may be exactly what she needs.
However, Jayla herself may not be too excited about the pairing. In the promo, she tells the cameras that she thinks YoYo is a little too controlling and they may not have the best of vibes. Meanwhile YoYo is adamant to get Jayla back on the Hit List and play up her artist at the press conference in the best way possible.
Lil Key, meanwhile, seems to have gotten paired up with a manager who is not too keen on making him win the challenge. In a promo for the upcoming Season 2 episode 5, he is seen even forgetting Lil Key's name while presenting him at the conference. Back home, he tells Lil Key's mom that he sabotaged the presentation on purpose.
Will Jermaine Dupri get to the bottom of the managers' shadiness? Find out when Lifetime airs Season 2 episode 5 of "The Rap Game" at 10 p.m. (EST) on Friday, Aug. 19. You can also live-stream "Run Back to Wifey" via My Lifetime.
Check out the official synopsis for the episode here:
JD decides to mix up the manager-artist pairs as five young rappers face a focus group of their peers and try to sell themselves at a press conference. Two parents go head to head, while another attempts to sabotage their new artist.