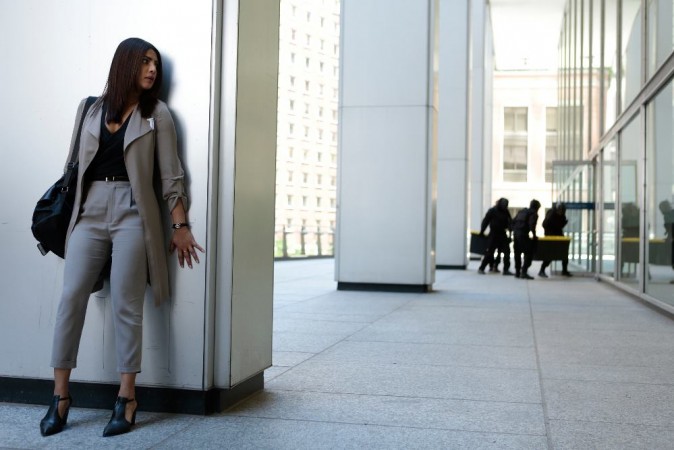 The much-awaited season 2 premiere of Priyanka Chopra's Quantico is on Sunday, 25 September, and it promises to be a lot more interesting yet not as heart-racing as its predecessor.
Kudove, season 2 episode 1 of Quantico, is in reference to the CIA terminology, which means Deputy Director. This definitely is a clue to what the premiere episode, and by default the new season, is all about. However, unlike the previous season, the episode titles will not be the same as the last word spoken in the respective episode.
Interestingly, that is not the only thing that is changing in the ABC drama this time around. In fact, with the sophomore year, the creators decided to hit the reboot button and approach the show with new eyes. Showrunner Josh Safran compares this concept to the idea of writing different books in the series rather than writing sequels.
"Like another James Bond book, it's still James Bond the character but it's a whole new story. What you're enjoying has elements of the previous ones, but it really is about this character and the world that they're in, though they all feel new. It's not a sequel but a series in the true meaning of the term," Safran explained to the Hollywood Reporter.
One of the major changes this time around would be that there wouldn't be as many cliffhangers as there were in the previous season. "Last year, at the end of every episode, there was, like, 'Oh no, there's a twist! Caleb is on Facebook under a different name! Shelby is speaking Arabic on the phone!' That is so not the show this year," Safran told in an interview with TV Line.
The official synopsis for season 2 premiere of Quantico reads:
While investigating the dark world of espionage at a mysterious CIA training facility, Alex gets caught at the centre of a conspiracy that threatens lives across the globe.
Watch Quantico season 2 episode 1 titled Kudove at 10 pm (EST) on Sunday, 25 September via ABC. The episode will be aired in India by Star World and Star World HD. You can also live-stream the series via ABC GO.