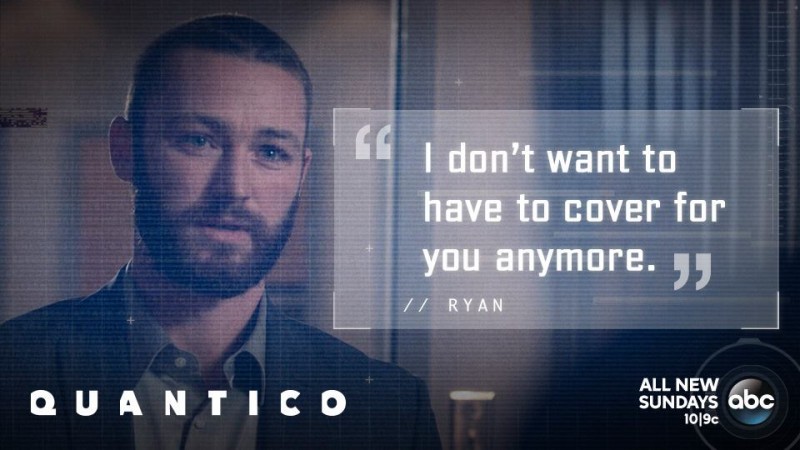 After 23 episodes worth of suspense and thrill, ABC's "Quantico" has finally arrival at the Season 1 finale. As of now, fans know who the terrorist within FBI is, but the agents don't know it yet, and they might have to pay for this ignorance with the lives of one of their own.
Spoilers Ahead
We learned in the penultimate episode of Season 1 that Liam (Josh Hopkins) is the mastermind behind the New York bombings and has been playing many of the NATs he trained like a fiddle. From the promo of the finale episode titles "Yes," it is clear that he going to keep up his ruse and misdirect the agents towards Miranda (Aunjanue Ellis).
Miranda learnt in the previous episode that Liam is the terrorist, but she got killed because she foolishly went hunting for him without backup. Meanwhile, the agents believe Miranda is the one who orchestrated the bombings and Liam is leading the hunt for her.
Also Read: Tyrells, Lannisters become allies ahead of Margaery's walk of shame?
"I jumped on a plane the second I heard about you [Alex] and that bomb. Alright, I want everyone's attention please. Locating Miranda Shaw is now our top priority. We have to find her and stop her before that bomb goes off, wherever it is. And we will not Fail," Liam is seen saying, in the hopes of inspiring the very agents he is betraying in the promo for "Yes."
By the time the agents find out the truth about Liam, it may be too late. So, it is safe to assume the nuclear bomb will not go off in the finale, considering the show has been renewed for Season 2 and that cannot happen if everyone is dead.
However, one of the good agents will bid goodbye in Season 1 finale and all clues are pointing towards Ryan (Jake McLaughlin). We see Ryan and Alex (Priyank Chopra) tearfully kissing as the voice-over in the promo says: "One agent will make the ultimate sacrifice."
Watch Season 1 finale of "Quantico" at 10 p.m. (EST) on Sunday, May 1. You can also live-stream "Yes" via ABC Go!