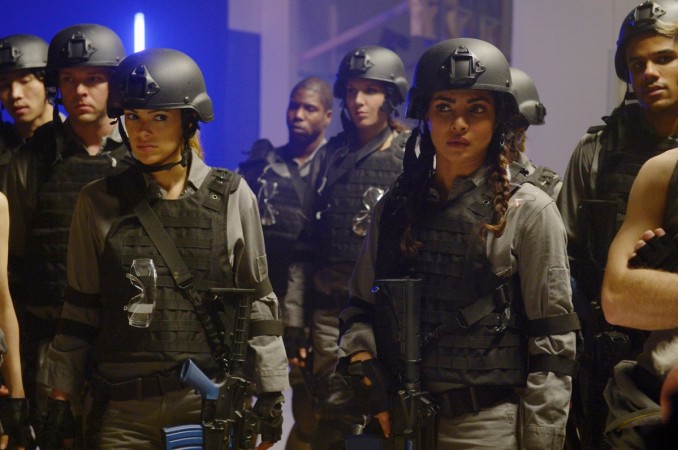 In the latest instalment of ABC's "Quantico," Alex Parrish (Priyanka Chopra) has a difficult mission at hand. She is guided by the Voice to do their bidding and if she succeeds, she risks not hearing from them again. This is the crux of Season 1 episode 17 titled "Care."
[Spoiler Alert]
Alex receives a mysterious phone call and she is asked to meet the driver. When the car's window rolls down, the look of shock on her face is striking. Does she meet the terrorist finally in episode 17?
So far, she's been doing the Voice's missions, putting hers and others' lives in danger. This time around, she enlists the help of Simon, her trusted ally. Although this is a dangerous mission, he seems unfazed by it.
However, the synopsis for episode 17 (via TV Guide) states that Simon's life will be at risk in the upcoming episode. This is mainly because he fills her in on a plan that will help them understand what the terrorists actually want. Although Alex thinks the plan is sketchy, Simon reassures he saying it's their only option.
In episode 17, Simon and Alex go after a CIA asset who holds key information on what was stolen from Columbia University. They are instructed by the terrorists to deliver the asset to the Voice. However, if they extract information before they hand him to the terrorists, they would have gleaned information on the Voice's plan. But this is the trickiest part of their plan.
Simon tells Alex, "The CIA will move their asset to a safe-house. That gives us a small window to extract whoever it is and deliver him to the terrorists just like they asked. This is the only way to pull off whatever we have to pull off."
Does Alex discover the Voice's plan? Does she succeed in completing her mission and risk not hearing from them again? This remains to be seen.
"Quantico" Season 1 episode 17 airs 10 p.m. EST Sunday, April 10, on ABC. You can live-stream the episode via ABC Go.