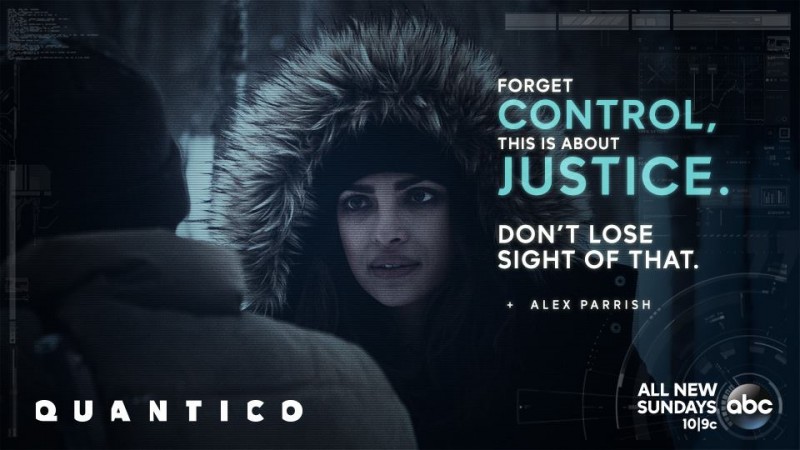 Once a brilliant FBI trainee, Alex Parrish (Priyanka Chopra) is now a pariah who has to prove she is not a lunatic spewing conspiracy theories. Thankfully, she now has Simon (Tate Ellington) on her side, trying to track who the actual traitor within the FBI is.
In the previously aired episode 14 of "Quantico," fans saw how Alex convinced Simon he cannot give up on justice. With him by her side, she can hopefully catch whoever is blackmailing her. However, it is not going to be easy.
In the upcoming episode 15, titled "Turn," Simon is still trying to tack the voice of the terrorist, but has little luck with it. Meanwhile, Alex is asked to swap out Senator Claire Haas' (Marcia Cross) pill bottle with an identical one, which has a small tracking device embedded in it.
Although the terrorist taunts Alex by saying if they wanted the Senator dead they could have done it long ago, her life may still be in danger. Regardless, Alex will have to find a way to get closer to her to exchange the pill bottle because despite they being acquainted, Haas probably holds Alex at least partially responsible for the death of her husband in the second bomb blast.
Also Read: 'Batman v Superman: Dawn of Justice' review
Meanwhile, in the flashback scenes, fans will get to see more of the Senator's son Caleb's (Graham Rogers) secret identity, Mark Raymond. In an interview with EW, executive producer Josh Safran confirmed everything about that storyline would be "exceptionally clear" in the next two episodes.
"Quantico" will also have to revisit Natalie's (Anabelle Acosta) death soon and see if the FBI will collectively ignore the connection her death has to the inside terrorist.
Watch Season 1 episode 15 of "Quantico" at 10 p.m. (EST) Sunday, March 27. You can also live-stream "Turn" via ABC Go!