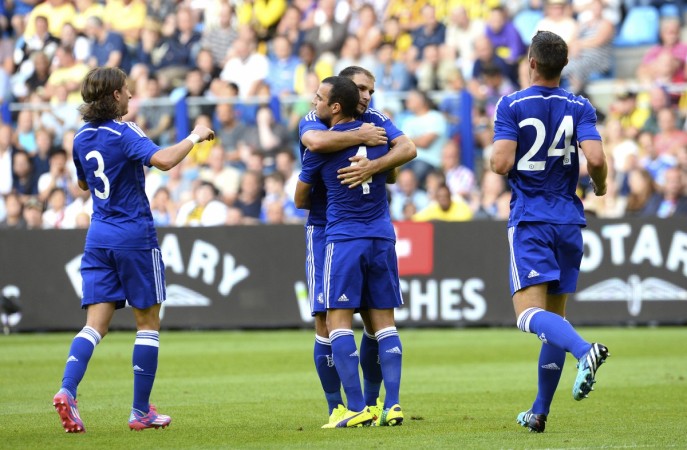 Chelsea continue their preseason tour of Europe with a friendly against Werder Bremen at the Weserstadion on Sunday.
Overview
Chelsea have been pretty impressive in their pre-season so far, winning four out of five games.
Although some of the victories - against AFC Wimbledon (3-2) and NK Olimpija (2-1) - have not been comprehensive, the Blues have been including many youngsters in their starting line-up.
Last season, lack of quality strikers in the squad cost the Blues dearly as they suffered some shock defeats against smaller teams in the Premier League, and managed only a third place finish.
However, now with the arrivals of Diego Costa and Didier Drogba, the Blues should not have a problem with their frontline next season.
While Drogba is yet to make an appearance for the Blues - in what is his second stint at Stamford Bridge, Costa has already opened his account in pre-season, scoring an excellent goal against Olimpija.
Chelsea's other signing Cesc Fabregas has also been in good touch, providing assists and scoring a goal against Vitesse Arnhem.
Mourinho feels that the Spaniard, who has the experience of playing in the Premier League, will prove to be a very useful addition to the Chelsea squad.
"[Fabregas is] the missing piece of our engine. He has a football brain we need in our team. All the players have a fantastic feeling around Cesc. They really feel that he sees football too fast. It is so rare that he loses the ball or makes a wrong decision. He can accelerate the intensity of the game, or he can reduce it," the Portuguse told the Standard.
The Blues will now be further bolstered following the return of Belgian duo Thibaut Courtois and Eden Hazard.
Mourinho believes that his squad is now "strong" and ready to compete for silverware next season.
"We are strong. I don't want to speak about the others because obviously the others are strong too. But we are going to be stronger," he told the Telegraph. "We needed to transform our squad a bit and especially the striker and midfielder positions. We identified clearly the profile of the players we needed."
Meanwhile, Bremen will also be looking to get a positive result in this game ahead of the new season, though the Blues remain favourites in the fixture.
Despite finishing 12th in the Bundesliga last season, Bremen have not lost a game in pre-season.
Having netted 13 goals in their last three games, the four-time Bundesliga champions will certainly not be pushovers on Sunday.
Where to Watch Live:
The match between Werder Bremen and Chelsea is set to kick off at 4:00 pm BST (8:30 pm IST and 11:00 am EDT), with live coverage on Chelsea TV worldwide. The match can also be watched via live streaming online by viewers in India and the rest of the world HERE.