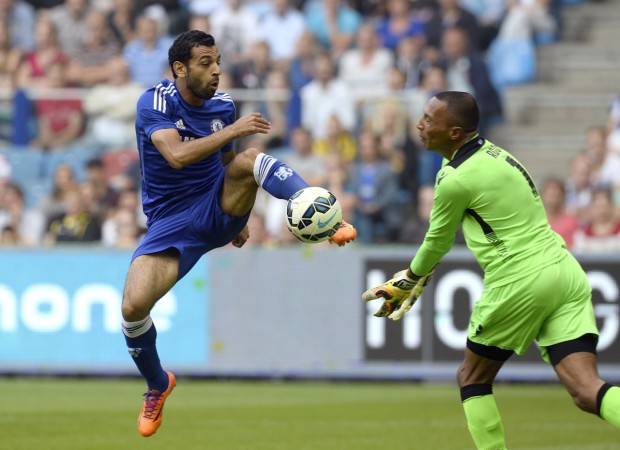 Chelsea play host to Spanish side Real Sociedad in their final preseason fixture on Tuesday.
With less than a week remaining for the Blues' Premier League opener against newly promoted side Burnley, Chelsea will be looking at this final preseason fixture as a dress rehearsal.
The Blues, who finished the 2013/14 campaign without any silverware, had a very promising start to their preseason tour, registering four wins in their first five friendly fixtures.
However, Jose Mourinho' Blues perfect run finally ended with them succumbing to an embarrassing 3-0 defeat to German side Werder Bremen.
Although the Portuguese boss was quick to point out that the referee, who gave two penalties to Bremen, was responsible for the defeat, Chelsea were pretty poor in that game.
After the defeat, Chelsea were much better in Turkey, where they played two 45 minute games against Fenerbahce and Besiktas in a charity mini tournament, hosted to benefit the families of the Soma mining disaster victims.
Despite narrowly losing the second game against Besiktas (the Blues won the first game 2-0), Chelsea were very impressive, both in attack as well as defence.
Against Ferencvaros, Mourinho's men put in a good performance to come from behind and register a win after trailing to an early first half goal.
The Blues were, however, not in all smiles as Ivorian striker Didier Drogba was forced off the pitch with an ankle injury that may rule him out of their opening fixture against Burnley on 18 August.
Even though Chelsea's wins in preseason have not been very convincing, except for their 5-0 win over Wycombe Wanderers in their very first friendly, Mourinho says that he is satisfied with the results, insisting that he is focusing on his players fitness rather than big margin victories.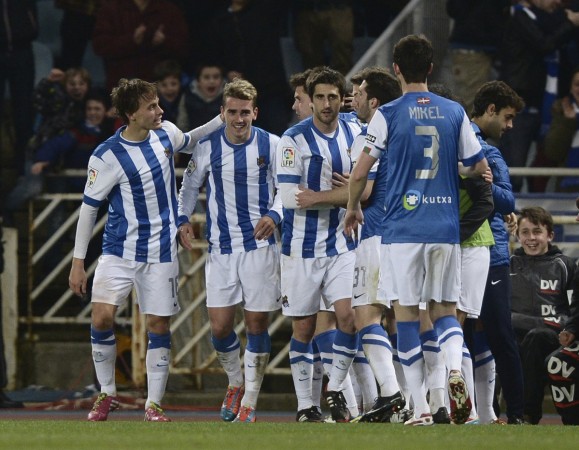 Meanwhile, Real Sociedad will be looking to finish their own preseason with a win, having lost their last two fixtures against Deportivo Alaves and Newcastle United.
Their overall form in the preseason has also not been very great, with them only managing two wins out of five friendly fixtures so far.
However, they have been doing well in the Europa League, beating Aberdeen in the third qualifying round to book a date with FC Krasnodar in the playoffs of the competition.
The Spanish side will be disappointed by their performance in La Liga last season, where they managed a seventh place finish, three spots below their position in the 2012/13 campaign.
The departure of forward Antoine Griezmann, who was their top goalscorer, with 19 goals in all competitions last season, to Atletico Madrid for a reported €30 million will prove to be a big blow as they try to re-establish their place in the La Liga next season.
However, the addition of promising striker Alfred Finnbogason, who has netted 53 goals in 65 league appearances for Dutch side Heerenveen, may turn the tables in their favour next season.
Although Chelsea are expected to win this game due to sheer strength of their squad, Sociedad will be hoping to prove everyone wrong and get their own morale booster ahead of the new season.
Where to Watch Live
The match between Chelsea and Real Sociedad is set to kick off at 7:45 pm BST (12:15 am IST and 2:45 pm EDT), with live coverage on Chelsea TV worldwide.The match can also be watched via live streaming online by viewers in India and the rest of the world HERE.