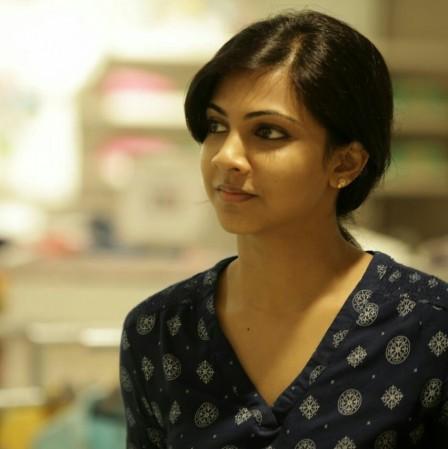 Before the release of hit Malayalam film "Premam", Anupama Parameshwaran aka Mary was the favourite of all movie-goers due to her presence on the posters and in popular songs of the film.
But after watching the movie, Sai Pallavi aka Malar became a sensation among fans for her noteworthy performance as a college lecturer and Nivin aka George's love interest.
For quite some time, Malar, who wasn't available for any shows or programmes, was the hot topic of discussion in the South Indian state. The "Premam" heroine resides in Georgia, where she is pursuing her studies.
Along with Malar, the audience also got curious about Madonna Sebastian aka Celine, who was also never seen on any shows or programmes.
Now, with the "Premam" fever still on, Madonna has finally appeared for her first TV interview with Amrita Channel and the actress shared her experience on working with Alphonse Puthren and team in her debut film.
Madonna, who is a graduate from Christ University, Bangalore, said she refrained from appearing in any TV programme to maintain the suspense around her character in the film. She also noted that she is extemely choosy when it comes to selecting upcoming projects as well as TV shows.
She also spoke about how she bagged the role in her debut film. "Even after getting selection after the audition, I decided not to act and to continue my career as a singer. But it was on the last Onam day, I received a call from Alphonse, who asked me to come to Fort Kochi that day.
"Even though I was sick, I went there and that's the day I faced the film's camera for the first time. If Alphonse had given me a chance to rethink on whether I should take up the role when he called me that day, I would have said a big No. Since I didn't know he called me to start my shooting that day, I never got a chance for a panic attack."
Meanwhile, Madonna will next be seen in Vijay Sethupathi's upcoming Tamil film and Dileep's "King Liar".
Watch the full Interview of Madonna Sebastian below: