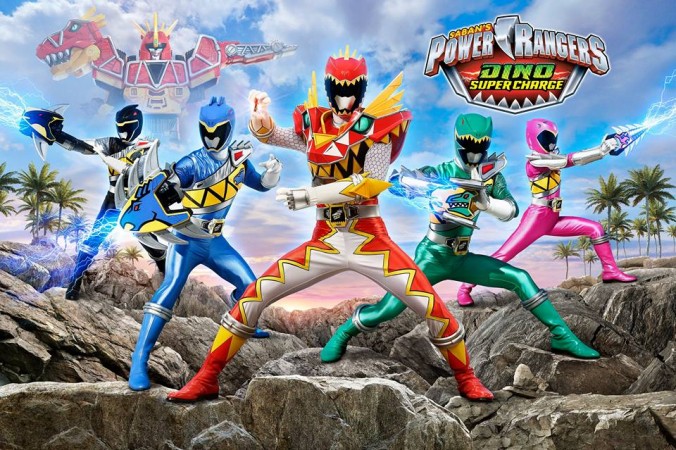 The Rangers will find it hard to keep awake and active in the upcoming episode, titled "Nightmare in Amber Beach", of "Power Rangers Dino Super Charge."
CLICK HERE to watch what keeps Rangers awake and how they deal with the trouble this time.
According to the synopsis of the episode: "Shelby receives a pillow from an unknown sender. When she uses it to take a nap, she starts living a nightmare.
"The Rangers suspect this must be from Snide, so they all make sure to stay awake, but that proves to be harder than they thought."
Initially, Shelby thinks the gift is from a secret admirer, and feels happy about it. However, the moment she puts her head on it, her dreams are filled with horrible nightmares and she finds herself unable to wake up and escape them.
The Rangers suspect it must be one of Snide's evil plans to overwhelm them. However, they decide to stay awake, even though they had also used Shelby's pillow.
Nevertheless, it is not as easy as they think, as they are under some spell and are finding it really difficult to stay awake and conscious.
In the previous episode titled "Forgive and Forget," Snide planned to contaminate the city's water with venom that would have made the infected people forget about the Rangers and their good deeds.
Meanwhile, Riley Griffin (Michael Taber) had a score to settle with an old rival at the Amber Beach Marathon.
Even though Snide didn't have many sources, he was determined to carry out the task all by himself. However, he realised that to contaminate the water of whole city, he must pour the venom in it from the main water storage facility.
Elsewhere, Riley was shocked to find out that one of his old rivals was also competing in the Amber Beach Marathon, which he was looking forward to win. However, Riley knew his rival was a brilliant runner and it was really tough to take him down.