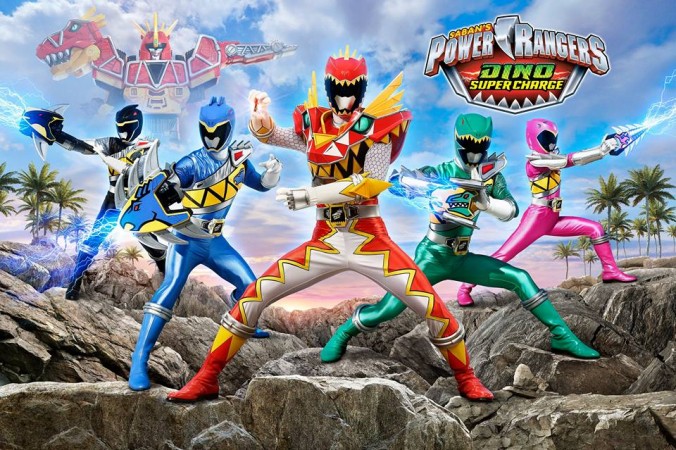 The Rangers are about to face an unexpected enemy as, in the upcoming episode, instead of facing the monsters from earth, they will encounter an alien who is more powerful than they had imagined it to be.
To watch who is this mysterious alien monster and how the Rangers will tackle it, CLICK HERE.
Spoilers ahead: The following article consists of major spoilers that might turn up in the upcoming episode.
Black Ranger aka Chase (portrayed by James Davies) is firmly determined to master the preparation of a particular dessert recipe from New Zealand so that he can impress a renowned food critic who has visited Dino Bite Café. He has promised to himself that his restaurant would get top ratings from the critic.
However, it seems things will take an unexpected turn when the Rangers will get to know of a new monster that has attacked the city. Reluctantly, Chase gets out of the restaurant and joins the other Rangers.
This new monster is nothing like the ones Rangers have fought earlier, as he doesn't belong to the planet. He is from outer space and is a member of a far superior race than humankind. Initially, the Rangers succeed in tackling it, but it soon transforms into an extremely powerful creature, making the Rangers realise that they won't be able to defeat it in their regular suits.
Luck does not seem to be with the Rangers as just when they try to summon their Zords and Megazords, the monster takes control of them. Now, the Rangers can't access their war suits no matter how hard they try.
All Rangers have got is their primary suit and their teamwork to defeat the monster. If they are able to get rid of it or not, will be seen once Episode 13 goes on air.