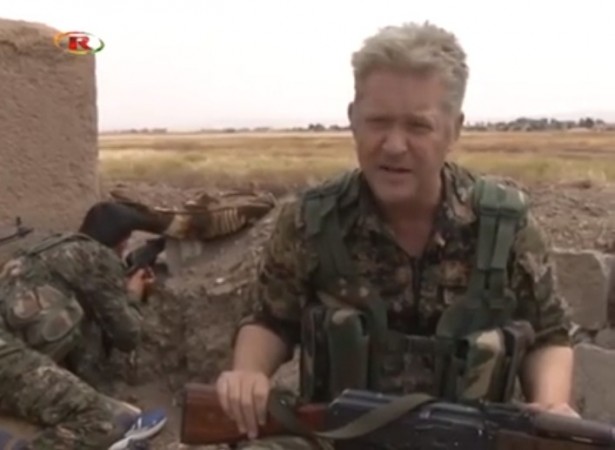 British actor Michael Enright, who starred in the "Pirates of the Caribbean," has given up the world of flashbulbs to join the fight against the Islamic State.
Enright has joined the Kurdish People's Protection Units, also known as YPG, which is fighting Isis in Syria, and he appeared in a video put up by the group on Tuesday.
Enright is seen with other Kurd fighters, dressed in fatigues and holding a rifle, in the video.
"ISIS are dangerous to every human being alive," the actor says in the video.
Enright has played small roles in films such as "Pirates of the Caribbean: Dead Man's Chest," "Knight and Day" and on "Law & Order: L.A."
It was Isis' gory videos of beheadings of journalists such as James Foley and Kenji Goto, and the burning alive of Jordanian pilot Muath Kaseasbeh, that pushed the 51-year-old actor to move to Syria to join the Kurds.
Enright has said that he is also ready to die while fighting the terror group.
"I didn't come here to run. I came here to fight, and if I have to die then I die," he told Dubai-based news channel Al-Aan TV.
"I wrote to all my friends and family because I might not see them again," he said.
Watch Michael Enright fighting the Isis in the video below -
ممثل هولييود البريطاني مايكل إنرايت MICHEEL ENRIGHT ضمن صفوف الYPG في جبهات القتال ضد داعش

Posted by YPG on Tuesday, June 2, 2015