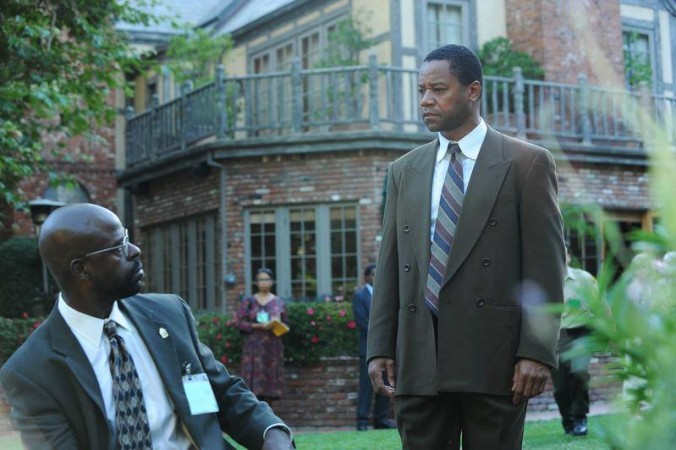 Lead prosecutor Marcia Clark (Sarah Paulson) possesses the evidence that can prove O.J. Simpson's (Cuba Gooding, Jr.) guilt. So why do her arguments pale in comparison to the questions raised by the defence? This will be explored in Season 1 Episode 6 of "The People v. O.J. Simpson: American Crime Story."
Last week's episode titled, "The Race Card," cemented the tone of the murder trial. Simpson's dream team of attorneys projected their client as an integral part of the African-American community. Cochran (Courtney B. Vance) embellished Simpson's house with paintings, pictures and other paraphernalia that stood as symbols of pride in Simpson's African-American heritage. The defence's lead attorney also limited public prosecutor Christopher Darden's (Sterling K Brown) credibility as a lawyer and painted him as an "Uncle Tom."
While the defence used the race card to highlight the prejudice inherent in the LAPD and the criminal justice system, Clark ignored the comments and relied on evidence to make a compelling case against Simpson. The consequences of her self-imposed blindness remain to be seen.
[Spoiler Alert]
In Episode 6 titled "Marcia, Marcia, Marcia," the prosecution will struggle to make a strong case against Simpson. Their strategy will not be as effective as the defence team's, which will argue that Simpson was framed and poke holes in the investigation.
In the promo, Robert Shapiro (John Travolta) says, "Detective Lange, you took evidence from a crime scene. You drove it home and didn't book it until the next day." The LAPD detective's silence distresses the prosecution, but they try to steer the jury's opinion their way by making Mark Fuhrman (Steven Pasquale) testify.
This, of course, will be disastrous for Clark and Darden, but the exact consequences of their action remains to be seen.
"The People v. O.J. Simpson: American Crime Story" Season 1 Episode 6 will be aired Tuesday, March 8, at 10 p.m. on FX. You can live stream the show via FX Live.