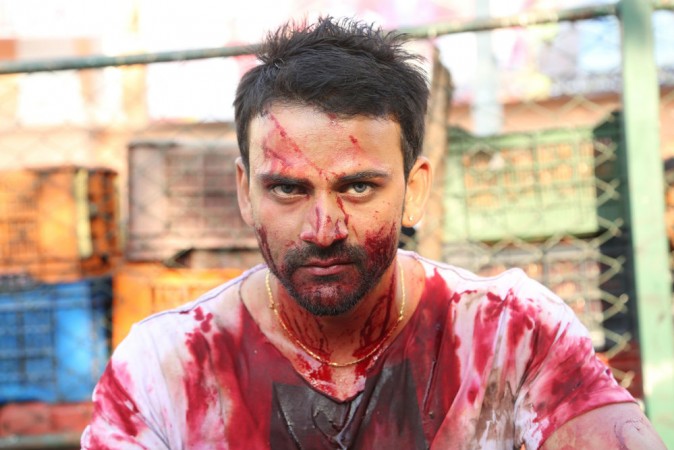 In the first part of the interview with IBTimes India, Dhananjay had opened up about his journey, progress, and handling success and failures, etc. Here's the second part of the interview and it is all about his forthcoming biggie, Tagaru.
There is a talk in the industry that Tagaru might redefine your career.
I would say the role of Dolly is something that will remain in people's memory for a long time. It is an intense character like Ranveer Singh's role in Padmaavat. Soori's presentation has made the difference.
Although Dolly is an evil character, it is best, according to me on my professional front (laughs). I am eagerly waiting to see how people react to my role.
Are you playing an equally powerful role as that of Shivaraj Kumar in Tagaru?
Nobody can match Shivanna. But I can assure you that Tagaru Shiva will have a strong and deadly opposition in the film. Watch out for my clash with Shivanna in the film.
How was the experience working with Shivaraj Kumar?
I had met Shivanna twice for about two minutes each before teaming up with him in Tagaru. He is a great human being, I am not making this statement because I have worked with him, but for his genuine personality. He always encourages others and compliments if he likes something. On many occasions, he patted my back and blessed me for a bright future.
To recall an incident, Shivanna did not give a second thought to launch the audio launch of my Badmash when I had requested him. At the event, he said some good words about me. This quality wins him unconditional respect and love from people around him.
What did you learn from him?
In spite of being a star, Shivaraj Kumar is very down-to-earth. He is friendly by nature and does not have ego issues. When it comes to the work, he is very serious and things will happen rapidly if he is around. He is a very active person. I still remember when I watched in disbelief at the way he drove a lorry in the climax. If the stunt director tells me to do it; I would be little nervous and take my time before doing it. But Shivanna, without a second thought, performed the scene even as we looked at him in awe. He is a role model and we have plenty of things to learn from him.
How did you prepare for the role of Dolly?
The first thing that Suri wanted to change in me is to let go my image of a hero. He wanted me to experiment with a new haircut and I was okay with his idea. It was well-received by the audience as my poster with new look became the talk of the town upon release.
Physically, there was no special preparation as such. The villain was expected to have a good physique and I had it as I do gym regularly. But the challenge was to think and behave like Dolly. This role clashed with my original character. I am a calm person by nature, but the baddie in the film is ruthless. So getting into the skin of the character was the toughest part.
I think the audience will witness the anger and frustration that I had stored due to negative experiences in the industry in the character in Tagaru. However, the biggest challenge was to come out of the Dolly hangover after the shoot.
I had started behaving like Dolly after being part of the project for months. On one occasion, I lost my cool and got into a brawl. My friends calmed me down and made me realize my mistake.
I had a similar experience after working in Alamma as I had started losing interest in material things. To overcome the situation, I packed my bags to my native place to spend time with my parents.
How was it working with Duniya Soori?
Soori is one of my favorite directors with whom I always dreamt of working with. After watching my debut movie Directors' Special, he had messaged me saying that he would like to write a story for me. After years, when we were in the gym, he asked me whether I was willing to do a negative role in Tagaru and I said 'Yes.'
Soori talks a lot about the characters and narrates every single detail about it. His words help us create an image about the role and we start transforming ourselves into those characters. Once he's done with describing the characters, he gives us all the freedom to perform without any inhibition. The best part about him is that he would repeatedly ask us whether we can add something to the role and he was willing to shoot the scenes again and again.
What is the film all about?
It is about the present-day rowdyism. A story that revolves around a cop and goons. I would call it a commercial experiment and cannot reveal the details further.
Tell us about your next movie and whether you want to turn director someday, given that you had earlier written a short-film in the form of Jayanagar 4th Block.
I will be acting in Darshan's Yajamana. I am having discussions with many other teams. Coming to writing, my friends from Mysuru are making a film called Orchestra for which I am writing lyrics and Raghu Dixit is the music director.