Samsung has been working on a foldable device known as Galaxy X. A new patent from Samsung has revealed a new secret about the much-speculated foldable Galaxy X.
The upcoming Galaxy X will be benefited by some technologies that are yet to make it to any of the company's products. One of these technologies has already been implemented by competitors like Apple. The innovation is known as 3D Touch or Force Touch.
The Galaxy X will be made up of flexible material which allows the smartphone to bend when user presses on it. The patent indicates that the amount of the pressure during the touch by the users on the screen will also be determined by the display. This clearly means that Galaxy X will feature a pressure-sensitive display.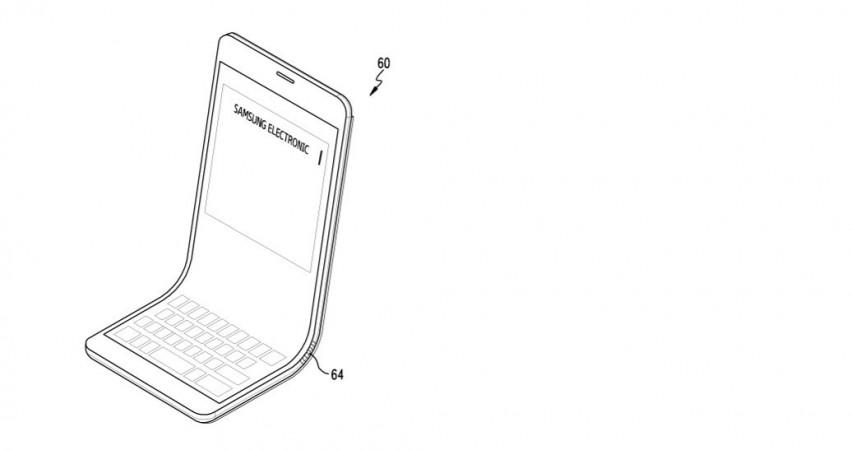 Now, what is pressure-sensitive display?
Pressure sensitive display basically allow the smartphone to record the force of user's press on the screen and helps Operating System (OS) to perform different actions on the pressure level. The rival company Apple has already used this technology from its iPhone 6S series.
To some extent, Samsung has implemented the pressure-sensitive technology to the Galaxy S8 and the 8+ but only on the area around the virtual home button. Adding pressure-sensitive sensors under a flat display is not an easy deal, and adding the same technology in a bendable display is certainly harder for manufactures.
However, Galaxy X might not be the only one in the lot to feature a pressure-sensitive display, because Galaxy S9 and 9+ are also around the corner of launch.
According to rumours, Samsung could unveil the Galaxy X along with the launch of Galaxy S9 and the S9+. But it is suggested not to take this information too seriously because Galaxy X is under development and there is no official statement by the Samsung on Galaxy X.