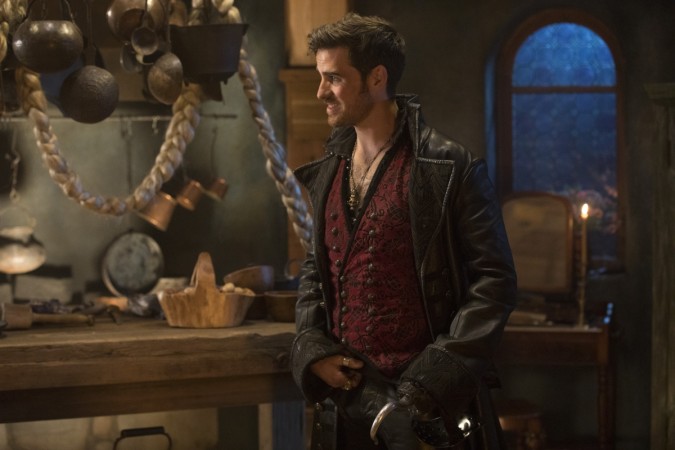 Once Upon A Time season 7 will be back with two new episodes this Friday, November 17, at 8 pm EST. The two-hour special chapter will focus on the various challenges faced by Captain Hook aka Rogers.
Check out the official synopsis for 7th episode, titled Eloise Gardener, below:
In pursuit of revenge, Hook seeks a dark and powerful magic, but an encounter with Rapunzel could alter his fate forever. Meanwhile, in Hyperion Heights, Ivy's plot to take down Victoria intensifies and has unexpected consequences for Jacinda and Lucy. Rogers enlists Henry and Tilly's help in his ongoing quest to find the missing Eloise Gardner, but what he discovers isn't what meets the eye.
Also read Once Upon A Time season 7, spoilers, cast speculations; creators tease new adventure
Here is the official synopsis for the eighth episode, titled Pretty In Blue:
In an attempt to prevent a distressed Alice from running away, Henry and Ella follow her into Wonderland. Once there, Henry realizes that Ella has a surprising connection to this strange world. In Hyperion Heights, Jacinda reconnects with an old friend in a last ditch effort to regain custody of Lucy, but her decision to enlist outside help could put a strain on her burgeoning relationship with Henry.
Co-creator Adam Horowitz teased some new connections and relationships for Rogers. "In the coming episodes, we're going to see that he has connections and relationships that go beyond just Hook/Rogers," he said in an interview with The Hollywood Reporter.
Click here to find out what lies ahead for the heroes and villains in episodes 7 and 8 of Once Upon A Time season 7. The upcoming episodes will also be available online here.
Meanwhile, episode 9 of Once Upon A Time season 7 is titled One Little Tear and it is scheduled to air on December 8. Since ABC is yet to release the official synopsis, the fans will have to wait a little longer to know more about the chapter.