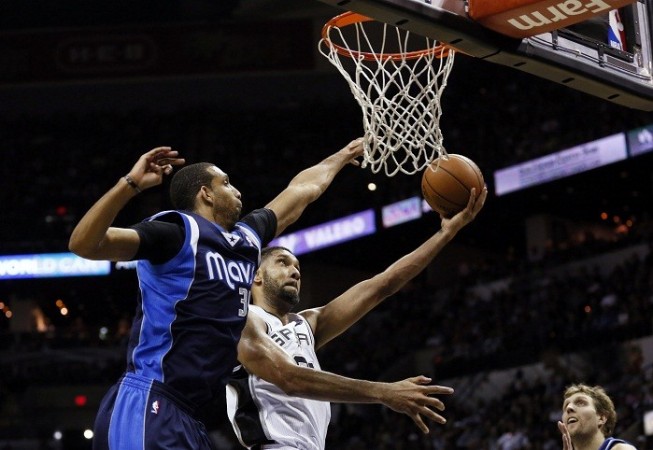 The San Antonio Spurs, with a 3-2 lead against the Dallas Mavericks, will look to continue the winning momentum in the sixth game to close out the series at the American Airlines Center.
Tony Parker was the star for San Antonio in Game 5, as he produced his best performance of the series and finished the game with 23 points. The Spurs held Dallas' fourth quarter charge to win the fifth game 109-103.
The Mavericks will be hoping to win the series and take the series into the seventh game as their top players displayed a much better performance in the last game. Dirk Nowitzki finished with 26 points and Vince Carter added 28 points.
Levelling the series is not going to be a cakewalk for the Mavericks as Carter, after losing the fifth game, said beating San Antonio at home would be a tall task.
"Every run that we made, they answered back. It's tough. Something I stressed before the series was just matching their intensity. They're even tougher at home," Carter said.
Dallas has managed to stop San Antonio from the three-point arc, but the Spurs have overcome that difficulty by averaging 49 points in the paint in the last two games.
Tim Duncan said the Mavericks are putting a lot of effort in stopping Parker from entering the paint, so he and Tiago Splitter will have to grab the opportunities to finish things for the team.
"We're taking what they give us," Duncan said. "So we have a little more of an ability to get in the lane, especially with Tony, and once he gets in there he is drawing a lot of attention, which leaves Tiago and I an opportunity to try and hit the glass and try and finish things up."
Dallas' DeJuan Blair, who is coming back from a one-match suspension for kicking Splitter in the head, said he is hopeful that he will bring back the energy and help his team win the crucial encounter.
"Everybody in the world knows how anxious I am to get back out there and compete and try to get us to a Game 7," said Blair. "I feel like I can bring that energy and toughness."
Where to Watch Live
The game is scheduled for an 8:00 pm ET (5:30 am IST, 12:00 am GMT) start. The game can be watched via live streaming online in the US HERE or HERE. The game can be live streamed by international viewers, including India, HERE.