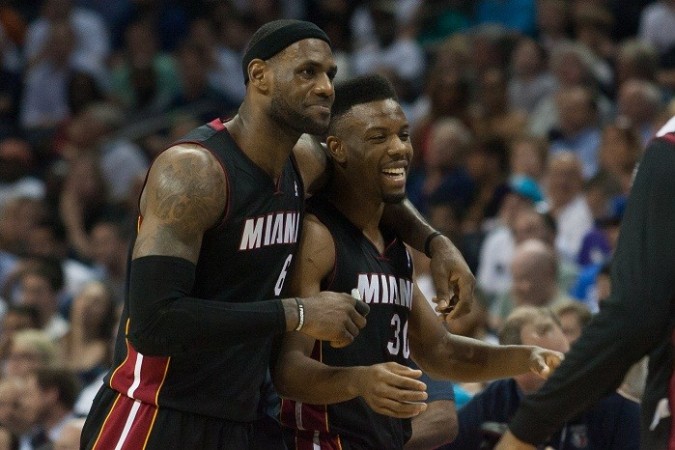 The Brooklyn Nets are set to open their second round playoff series against the defending champions Miami Heat in the first game at the American Airlines Arena.
It's going to be a colossal task for the Nets to beat the Heat, who won their first round series 4-0 against the Charlotte Bobcats.
LeBron James been struggling with a sore thigh, but has recovered. James said he is feeling pretty good and is near 100 percent for the first game.
Miami has won consecutive titles and they have enough experience to know how to close out the second round series against the sixth-seeded Nets. In the regular season, Brooklyn got the better of Miami mainly because they restricted James and Bosh.
Brooklyn also has quite a bit of playoff experience. Kevin Garnett and Paul Pierce can create a lot of problems for the Heat. Pierce might not have had a good seventh game in the playoffs against the Toronto Raptors, but he will be filled with confidence after that match-saving block.
Pierce said although they defeated Miami in the regular season, they are a completely different team in the playoffs.
Miami's Wade said the team is tired of practicing and wants to get back on the court. "We're about tired of practice, tired of whatever coach can think of to make us do," Wade said. "We want to get back on the court, about ready to get our rhythm back, get back out there in the playoffs."
Miami's coach Eric Spoelstra said his team is not worried about being rusty in the first game against Brooklyn, as in the last season after sweeping the first round battle, Miami dropped the first game against the Chicago Bulls.
"You don't want to necessarily obsess about that," Spoelstra said. "We went back and looked at it. Sometimes you can talk yourself into that. Possibly, in the Chicago game, there was a little bit of that, but we still had a six, seven, eight-point lead going down the stretch in the fourth quarter. You can't pin it on that. It's a convenient excuse."
Where to Watch Live
The game is scheduled for a 7:00 pm ET (4:30 am IST, 11:00 pm GMT) start with live coverage on TNT in the US and Sony Six and Sony Six HD in India. The game can be watched on ESPN in the US with the live streaming option HERE or HERE. The game can be live streamed by international viewers, including India, HERE.