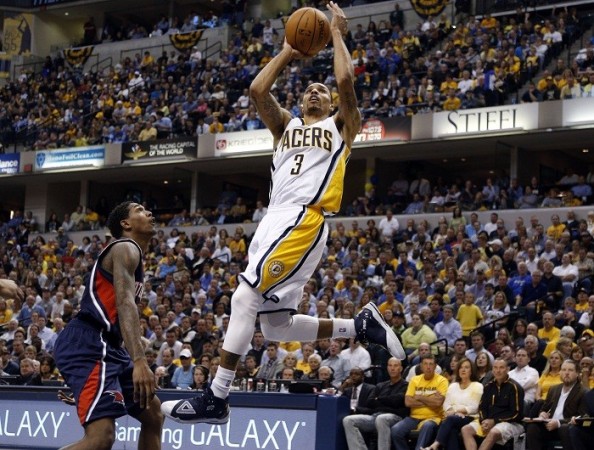 Indiana Pacers finally lived up to their number one tag by levelling the series against the Atlanta Hawks in the second playoff game. However, it would be interesting to see if they can carry forward their good form in Game 3 as well.
Pacers will be hoping to seal the win in the first away game, as it would ease some pressure on them. They also need to show that they are on the right track, after enduring a shaky start of the postseason.
The Frank Vogel-coached side will have to keep the edge in the entire 48 minutes and they would be hoping for a dominating victory. After struggling early in the Game 2, George Hill sparked Pacers in the second half and Luis Scola coming from the bench added 20 points to script the win.
"He hit a lot of shots," Hawks coach Mike Budenholzer said. "Credit to him. Now the challenge for us is to make those shots harder and more difficult and more challenged."
On the other hand, Atlants has played much better and they didn't look like a number 8 team. They are capable of stopping the Pacers again, as they did a number of good things in the first two encounters.
Hawks have not been affected by the underdogs tage and showed plenty of grit in the playoffs. Coach Budenholzer praised his team for keeping their composure even after facing adversities like losing their star player Al Horford in December.
"Our group has been very, very resilient all year, very tough-minded all year," Mike Budenholzer said. "I've felt good about this group all year, and I don't feel any differently now."
Pacers, though, do not have a great record at the Philips Arena, winning just two games since 2006.
The form of Jeff Teague will also play a crucial role in the outcome of the game. In Game 1 he scored 28 points, while in the second game he only managed to score 14 points, with just two points in the second half.
Budenholzer feels that Paul George, who did a wonderful job in the previous games, will make an impact in the upcoming tie as well. "Paul George is a very good defender no matter who he guards," Budenholzer said. "He's going to have an impact on the game."
Where to Watch Live
The game is scheduled for a 7:00 pm ET (4:30 am IST, 11:00 pm GMT). The game can be watched via live streaming online in the US HERE. The game can be live streamed by international viewers, including India, HERE.