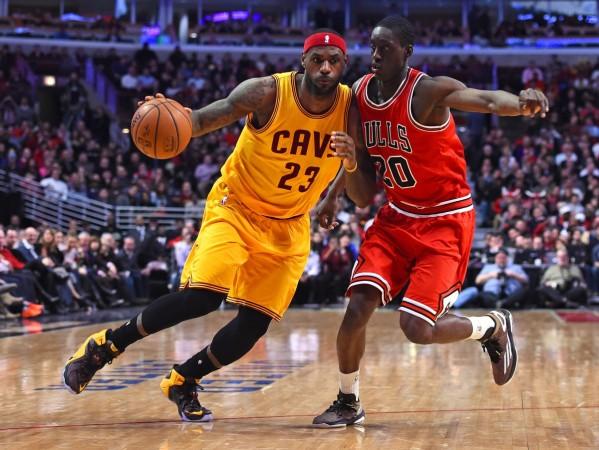 Miami Heat are a good unit on the basketball court, but they are yet outside the Playoff spot, as they lie on the ninth position of the Eastern Conference with 29 wins and 36 losses during this NBA season.
They have a huge game tonight at home against one of the in-form teams of the league, Cleveland Cavaliers, who lie on the second position in the same conference.
If the Heats are to progress into the prestigious Playoff spot, they need to win such games against tougher opponents; as such victories will help them up their confidence and give them the much required push for the Playoff stage.
Many would feel that the game could be a match-up between two modern greats, Cavaliers' LeBron James and Heats' Dwayne Wade, but James' participation in the game is not guaranteed after the All Star player injured his right knee in the second half against Orlando Magic, though he played with pain.
"I couldn't get my foot from up underneath me, and I was able to play through it. Obviously I'll see how I feel tomorrow and go from there. But I haven't [had] one of those falls, I don't know if ever, but in a pretty long time," AP quoted James as saying.
But there are other players in the team as well, which could steal the show, for both the teams possess players of fine quality. Hence the game is expected to be an interesting one.
James has been phenomenal this season with 26 points per game and Kyrie Irving has been equally impressive with 22.2 points per game. It is no surprise that James is expected to receive special attention.
Even Wade is aware of it as he said, "Wherever LeBron goes, attention follows." A huge competition looms large if James is deemed fit and is pitted against Wade.
"The excitement of beating him and beating his teams is always going to be there. They're a totally different team the last time we played them (in Miami). We're a team fighting for the playoffs."
But if there is any advantage for the Heats, it could be their extra rest as Cavs only played Magic last night, while the Heats might have got more preparation time for the big match tonight.
But, for a team like Cavs, do they require rest when the momentum is with James and co?
Where to Watch Live
The game is scheduled to start at 8:00 pm ET (5:30am IST and 12:00 am GMT) with live TV coverage on NBA TV in the US; while Indian viewers can catch it live on Sony Six.
Viewers around the world can stream it live on NBA.com