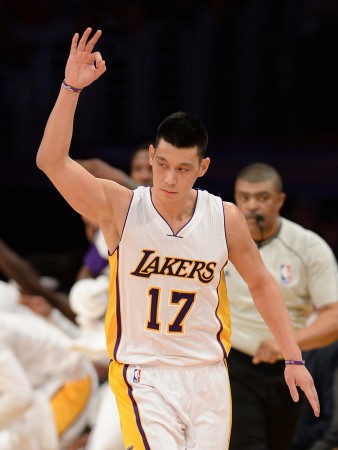 Los Angeles Lakers may have been out of the Playoff race as they are languishing in the second last position of the Western Conference with 16 wins and 43 losses, but their opponent for tonight, Miami Heat have a strong chance of qualifying for the Playoffs, as they lie on the seventh position in the Eastern Conference.
The Heat take on Lakers at American Airlines Arena, Miami, but they do not have an impressive record at home, where they have lost 17 and won 11. Compare this with Lakers on the road record; they have been even dismal with only 7 wins.
But Miami Heat need to improve their performances as well with the regular season moving into the business end. They have lost five and won five in their last ten games.
The Lakers have lost seven out of their last ten, which justifies their position in the conference as well.
In the absence of their key player Chris Bosh, who has been sidelined for the remainder of the season, it is Dwyane Wade who needs to step up his game and help the team improve their performance.
Bosh is surely going to be missed by the Heats, as he averaged 21.1 points per game this season along with 7 rebounds. Wade has been impressive with 20.6 points per game, but he needs to take his game a notch higher for the remainder of the season.
The Heats have been undergoing a difficult season with players being traded, injured etc. They have not been able to play with a consistent set of players, which might cost them the Playoff spot. But, their team have looked good after signing Goran Dragic from the Phoenix Suns mid-February.
The Lakers might have lost their last game against Charlotte Hornets, but they might have been upbeat with Jeremy Lin's performance of late. He scored 23 points against the Hornets, though it might have come for a losing cause.
Lin coming back to form might prove to be a huge danger to the Heats as well, for they are aware of what Lin can do on his day.
The Heats might be considered favourites for the match, but you never know – what if Lin suddenly plays one of his best games of the season?
Where to Watch Live
The game is scheduled to start at 8:00 pm ET (6:30 am IST and 1:00 am GMT) with live TV coverage on ESPN in the US.
Viewers in India can watch it Live on Sony SIX.
Viewers around the world can stream it live on NBA.com.