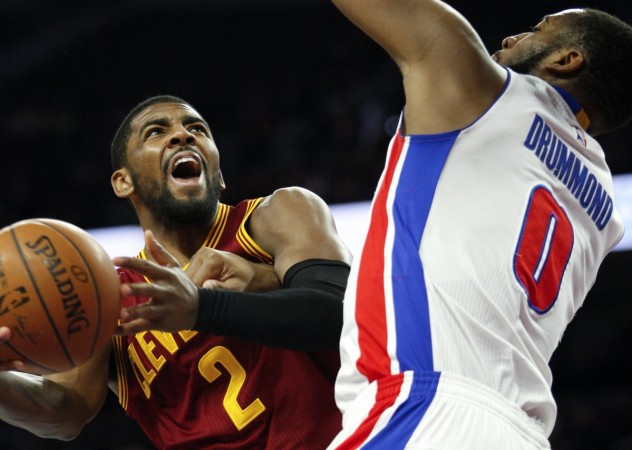 Such has been the form of Atlanta Hawks that they have already grabbed a Playoff spot, the first one to do so this season, which explains their performance this NBA season.
The Hawks have been in amazing form this season as they top the Eastern Conference with 48 wins and 12 losses. Their form of late has been even better with five wins in a trot and they would be looking for their sixth consecutive win when they take on Cleveland Cavaliers at Philips Arena, Atlanta later tonight.
The match could prove to be an interesting one considering Cavaliers form, which has been great as well, where they lie on the fourth position in the same conference. The Cavs have won 39 games this season and lost 27.
If one looks at the last ten matches of both the teams, they have an identical record with 7 wins and 3 losses.
For the Hawks, Paul Millsap has been one of the best players along with Jeff Teague, where they have scored 16.9 and 16.8 points respectively. But, what has made the Hawks an even more competitive side is the way their players have contributed to the team's success.
Other players such as DeMarre Carroll, Al Horford, Kyle Korver have been outstanding performers for the team as well.
As far as the Cavs are concerned, Kyrie Irving, LeBron James and Kevin Love have been huge in the season with 21.7, 26.3 and 17 points per season respectively. These players need to be on top of their game against the Hawks.
The Hawks could pose to be a serious challenge for James and co, as they would also know where they exactly stand and along with it they would be aware of the areas they need to improve in the remainder of the season.
Irving is aware of the tough opponent in Hawks and considers Hawks to be a good test. ''Obviously, we have some great teams in the league that are ahead of us,'' AP quoted Kyrie Irving as saying.
''We're trying to use that as a barometer and test for us when we come out to play, especially on the road. These games mean a lot. Seeding is a big thing. We just want to take care of business.''
The Cavs defeated Toronto Raptors 120-112 in their last game, while the Hawks turned victorious against Houston Rockets, 104 to 06, so neither team would be short of confidence heading into tonight's game.
Where to Watch Live
The game is scheduled to start at 7:30 pm ET (6:00 am IST and 12:30 am GMT) with no live TV coverage in the US.
Viewers around the world can stream it live on NBA.com.