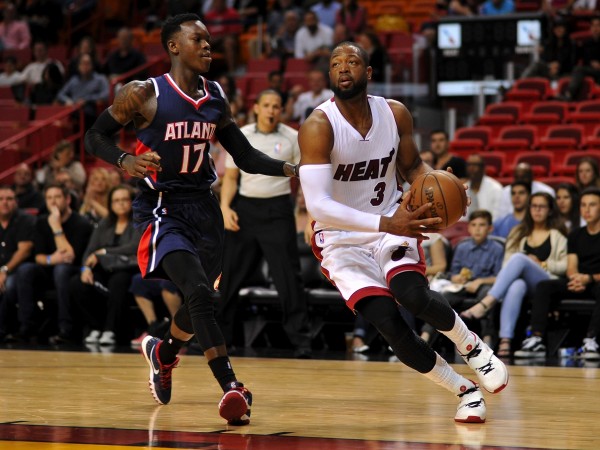 The fight for the Playoff Spot in the Eastern Conference is becoming very competitive with Miami Heat, Indiana Pacers and Charlotte Hornets battling it out for the seventh and eighth spot.
The NBA regular season has moved into the business end of the competition and teams are trying to finish the season on a high, so the fight for the Playoff spot could be even tighter than present.
When Miami Heat take on Boston Celtics tonight at American Airlines Arena, the Celtics would be eager to defeat Miami at Home, as it would also help them inch close to the Playoff spot.
The Celtics presently just lie below Miami Heat in the Eastern Conference standings table, as they have won 25 games and lost 36, which is not very far from Miami, who have won 28 and lost 34.
Neither of the teams have been very impressive of late as Heats have a 6-4 win loss record in their last ten matches, while Celtics' record stands at 5-5.
The Heats may be a confident unit after their win against Sacramento Kings in the last fixture. The Heats showed a lot of character against Kings to set up a victory in over time, as they overcame a 16 point lead as well during normal time.
Expect the big guns of Miami to fire, when one needs to, as Dwayne Wade came up with crucial 10 points in OT and had an overall score of 28 points.
Wade needs to be at the top of his game tonight as well as the rest of the season as Miami would look upto Wade in Chris Bosh's absence.
While Miami have been unfortunate as a number of their players are injured, they have been putting their best foot forward. Wade's team have been showing a lot of character in the competition, which is a positive sign.
''And this group is showing some grit, where they're not feeling sorry for themselves, they're not making excuses, they're just enjoying the competition,'' AP quoted Heat's coach, Erik Spoelstra, as saying.
Their opponents Celtics did not enjoy their last game against Orlando Magic as they lost a close game, 103 to 98. As the competition for the Playoffs is increasing, teams cannot afford to lose games, which are within their grasp.
Where to Watch Live
The game is scheduled to start at 7:30 pm ET (5:00 am IST and 11:30 am GMT) with no live TV coverage in the US.
Viewers around the world can stream it live on NBA.com.