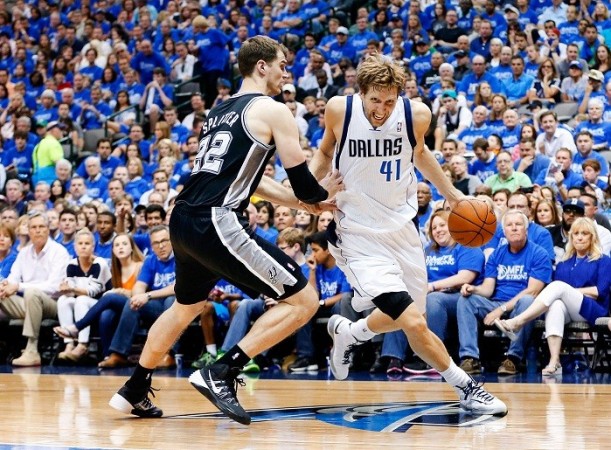 Los Angeles Clippers has faced a major downturn of firtunes with four successive losses in the NBA regular season. They will be eager to end their string of losses when they clash against the in-form Dallas Mavericks.
Both the teams from the Western Conference are fighting for the playoff spots, as Clippers lie in the sixth place, while the Mavs are in fifth position.
There is not much to choose between the two sides with Clippers having a win loss record of 33-19 and Mavs 35-18.
Clippers were thrashed in the last game by the Oklahoma City Thunder, 131-108. The Clippers were playing a decent game till the second quarter, but they were completely outplayed in the third quarter, where they were outscored 35-19, thus dashing all hopes of winning.
"We're depleted right now, but no one feels sorry for us," Clippers Coach Doc Rivers said, as quoted by LA Times.
"I don't feel sorry for us. You know what I mean? You've just got to figure it out and keep playing."
Hence, when they play against the Mavs, they are going to be hungry for a win, not because they were thumped by Thunder, but because they want to prove themselves after four straight losses.
However, the LA Clippers are aware of the fact that their team are doing reasonably well on the offensive side, with their defensive play the problem.
Clippers Center, DeAndre Jordan stated their defense has been a worry. "Any time our defense gives up 130-plus, 120-plus, we're not going to win a lot of basketball games," Jordan said. "That's my big concern right now,''
The Clippers also conceded 123 points in their loss to Toronto Raptors, which explains their defensive problems.
"We've got to be consistent on defense, no matter who's out there," Matt Barnes told the team's official website.
"All it takes is effort. You don't have to be the best defensive player, you've just got to play hard."
On the other hand, Mavericks played a brilliant game against the Portland Trailblazers in the last quarter, when they looked down and out. They showed some great team spirit to win in overtime, 111-101.
The hero of the game was Dirk Nowitzki, who hit a crucial three-pointer late into the game to take it to overtime, after which Chandler Parsons won it in overtime for the Mavs.
If the Mavs show similar energy and determination on the court, Clippers might suffer their fifth straight defeat.
Where to Watch Live
The game is scheduled for 8:30 pm ET (7:00 am IST, 1:30 am GMT) start with Live TV coverage on NBA TV in the US.
The game can be watched via live streaming online by audience across the world on NBA.com.