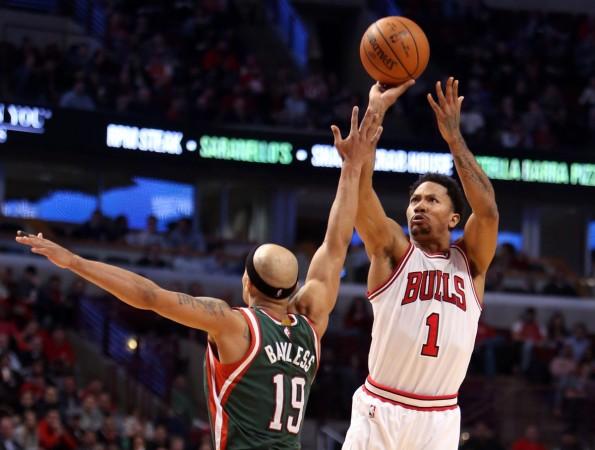 The Chicago Bulls and Phoenix Suns have enjoyed a decent start in the NBA regular season as they lie on second and fourth position in the eastern and western conference, respectively. The Bulls have won seven out of their last ten games while the Suns have won six, hence the game between the two should be an entertaining affair at Talking Stick Resort Arena on Wednesday.
Both the teams are buzzing with confidence with three straight victories each of late. The Bulls have defeated Indiana Pacers, Charlotte Hornets, and Philadelphia 76ers while the Suns have been even better defeating teams such as Los Angeles Clippers, Los Angeles Lakers and Denver Nuggets.
Suns' victory over Clippers have been their major highlight so far in this season and if they can defeat teams of such calibre in the regular season, they can expect to give other teams a run for their money. As of now, they cannot afford to think too ahead and needs to concentrate on Bulls, who have some major stars in their line up.
Jimmy Butler, Pau Gasol and Derrick Rose are the three key players for the Bulls and have played an integral part early in the season. Butler, Gasol and Rose average 19.2, 13.5 and 13.6 points per game (ppg) this season.
However, one is not sure regarding the availability of Rose, who injured his ankle in their last game against the Pacers. With Rose being such a key player, one might not be surprised if the player is given some rest as they cannot afford to take risk, though, he might be okay to play.
"My ankle is a little bit sore, but I'm just happy nothing's tore or broken," AP quoted Rose, as saying.
"I'll be all right."
Even if Rose plays or not, the Bulls have to stop the confident looking Suns, who will be egged on by their home crowd to win their fourth straight game. Two Suns' players – Eric Bledsoe and Brandon Knight – have been in an amazing from, which has helped them team come up with some impressive performances.
Bledsoe and Knight, who average 23 and 20.2 ppg this season, have to deliver once again and if they come up with another great game, other teams in the competition will start worrying about the duo for this season. Apart from the duo, TJ Warren has also been decent so far.
Suns' coach Jeff Hornacek is happy with the chemistry amongst the players.
"The chemistry for this team is pretty good right now," coach Jeff Hornacek said. "They're all cheering each other on. A good sign for a coach to see is them all supporting each other. When you see that, good things happen."
Where to watch live
Phoenix Suns vs Chicago Bulls NBA game is scheduled for 10:30 pm EST (9am IST, 3:30 am GMT) start. There is no live TV coverage in India.
US viewers can watch the Phoenix Suns vs Chicago Bulls NBA game on ESPN with live streaming on Watch ESPN.
International viewers, including those in India, can watch all the NBA live action by live streaming on NBA Online.