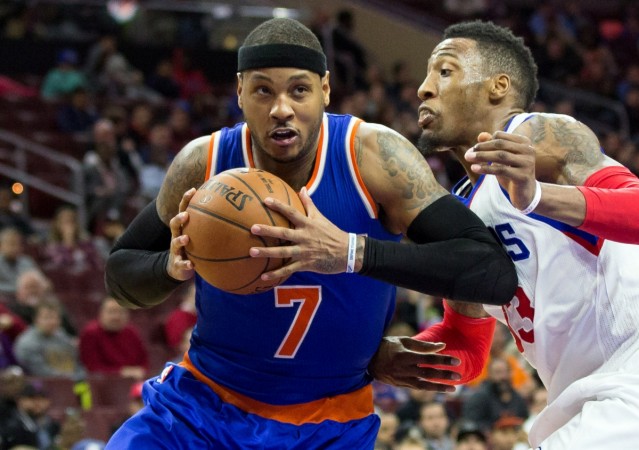 New York Knicks and Los Angeles Lakers might be two of the most popular teams in the NBA history, but have been performing below par this season.
Still, when these two teams clash tonight at the Madison Square Garden, they are expected to live up to their expectations.
But, it may be too much to ask for as well, especially with the record that they have during this season. It has been nothing short of pathetic, where Lakers have only won 13 and lost 34, while the Knicks have an even worse record with nine wins and 38 losses.
No one would have predicted either team to be in the bottom half of the NBA standings, but now it has turned true with Lakers lying on the second last position in the Western Conference, while Knicks are struggling in the last position of the Eastern Conference.
The Lakers were undergoing a torrid time until their last game, where they had lost nine games on a trot, but defeated the Chicago Bulls 123 to 118 recently, making it a 9-1 win loss record in their last ten games.
Jordan Hill played out an impressive game, where he scored a season high 26 points. With such performance, he has his tails up.
After the victory, he said, "We can surprise a lot of people out there if we keep playing like we did tonight," as was quoted by ESPN.
Lakers do not enjoy a good record on the road with 6-17 win-loss record and to make it worse, they have not won a single game on the road in 2015.
Knicks are not going to make Lakers' life any easier as they are looking to improve upon their performance.
However, Knicks lost their last game against the Indiana Pacers. Their star player, Carmelo Anthony scored 18 points during the game, but Anthony needs to score as many points as possible if they are to defeat the Lakers.
Having lost the game, the Knicks are eager for their match against Lakers.
"It was just one of those nights, we took a step backwards," Anthony said. "We had been playing some very good basketball as of late, so we just want to put this behind us and look forward to Sunday."
Knicks have to do without their number one centre, Amar'e Stoudemire, who is out with a knee injury.
Where to Watch Live
The game is scheduled for 2pm ET (12:30am IST, 7pm GMT) start with no Live TV coverage.
The game can be watched via live streaming online by audience across the world, including India, on NBA.com.