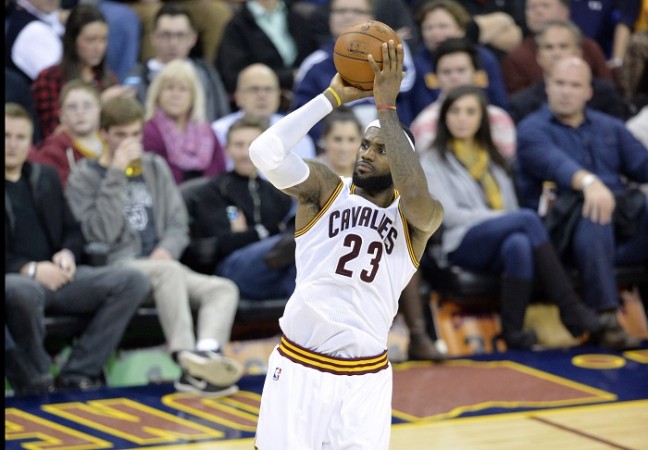 Milwaukee Bucks have just five games left to play in the remainder of the NBA regular season, but are yet to grab the elusive Playoff spot. Hence, their remaining games of the season might prove to be decisive for their standings in the Eastern Conference.
They need to win as many games as possible and their tough journey starts on Wednesday, when they will face one of the best team in the league, Cleveland Cavaliers, who were one of the first teams to grab the Playoff spot.
The Cavaliers lie on the second position in the conference, while Bucks remain at sixth place and only top eight teams make it to the Playoffs. If things remain as it is in the Eastern Conference, the Cavaliers will face Brooklyn Nets and the Bucks will meet Chicago Bulls.
The Bucks were decent in the start of the season, but have suddenly fizzed out since March losing 12 matches and only winning six. This is the wrong time of the season to take a dip as it could cost them a Playoff place.
But, they have gradually started to pick up the pace of late again with four wins in their last seven matches. A victory against the Cavs would inch them closer to the Playoffs.
The Bucks would require their star point guard Michael Carter-Williams to fire and create an upset by defeating the Cavs, which is not going to be an easy affair.
"We're still in pretty good shape, but we gotta get it together and really be solid come playoffs," AP quoted Williams as saying.
Williams might have been one of the best players for the Bucks this season, but he along with Khris Middleton and OJ Mayo needs to show their class in the remainder of the league.
Still, their performance might not be enough against the Cavs, who have been in tremendous form, where they have won three matches in a row and also won eight out of the last 10 games played.
"We're a championship contender, but we're not there yet," James said. "We have the talent, we've had the process so far, but we still have some time left and we won't take those days for granted."
The Cavs have been performing like a champion side and it would be no surprise if they go on to win the NBA title with Kyrie Irving, LeBron James and Kevin Love in top form.
"We've been playing some really good ball," added James.
"We still make some young team mistakes - hopefully we can get past those very soon."
The Cavs duo of Irving and James has been phenomenal with 21.9 and 25.6 points per game respectively this season.
Where to Watch
The game is scheduled to start at 8pm ET (5:30am IST and 12am GMT) with no live TV coverage in the US.
There is no Live TV coverage in India as well.
Viewers around the world can stream it live on NBA.com