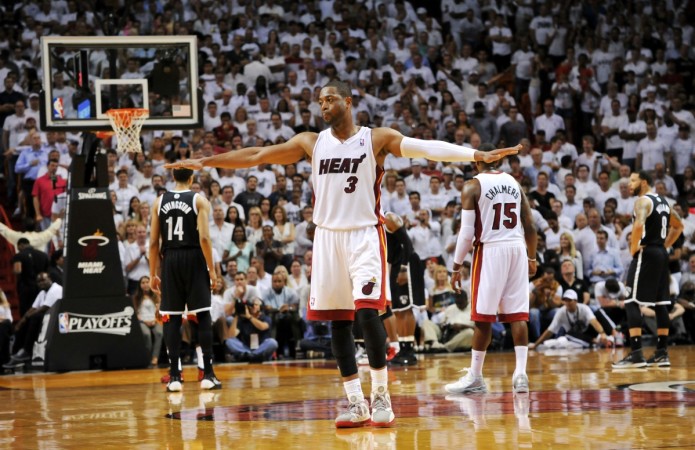 Atlanta Hawks were outstanding during the NBA regular season last time, and have continued their winning performance this season with three wins in their last four matches. The Hawks are now set for their biggest test so far as they face Miami Heat at the American Airlines Arena on Tuesday.
The contest between the two strongest teams in the eastern conference could prove to be an entertaining affair, with both sides in good form. Heat have won two of their last three games this season.
Heat have a decent squad and are capable of doing great things this season, and their coach Erik Spoelstra is willing to make changes in the team and do whatever it takes to win.
"It's all about the most important thing, and that's doing whatever it takes to win," Sun Sentinel quoted Spoelstra as saying.
"And we feel we have depth. But you have to have the right kind of players, the right approach, the right commitment, the right level of sacrifice to be able to take advantage of depth.
"It makes no sense to have depth and guys are caught up in their own dilemmas to the point where you can't utilise it. So we have the right kind of pros that want to be a part of something special and are willing to sacrifice for that."
With players such as Dwayne Wade and Chris Bosh, Heat are always going to be a huge force in the NBA this season. However, the duo needs to remain fit and have a great season to help their team aim for the title.
Heat were utterly disappointed after they failed to qualify for the playoffs last season, and this time will be eager to ensure qualification early and get in shape and challenge for major honours.
Wade and Bosh have already started the competition in a bright manner, averaging 21.7 and 15.7 points per game, respectively, this season. If they get their act going against the Hawks as well, the visitors will find it tough to defeat Heat.
However, the Hawks also have some great players in their team. They might not possess a player in the bracket of Wade, but do have great strength in their squad. One of the best things about the Hawks is they do not depend on any individual player, but rather on an array of players including Al Horford, Paul Millsap and Jeff Teague, who were the stars of the team last season as well.
The Hawks, who suffered a loss in their season-opener against Detroit Pistons, have won three matches on a trot and will be eager to register their fourth straight win when they square off against Heat.
Where to watch live
Miami Heat vs Atlanta Hawks live NBA game is scheduled for 7:30 pm local time (6 am IST) start. There is no live TV coverage for the match in India.
International viewers, including Indians, can watch all the NBA live action by live streaming on NBA Online.