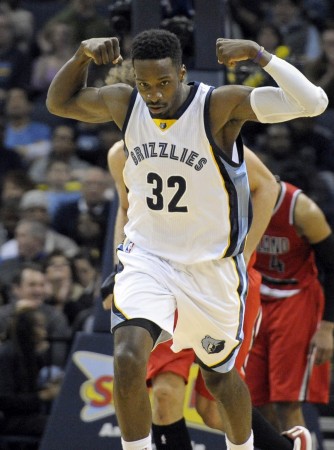 One can expect an entertaining game between the Memphis Grizzlies and the Cleveland Cavaliers, as they have already sealed their Playoffs berth and are hence under no sort of pressure unlike many of the teams in the league, who are yet to book their Playoff spot.
Both teams are meeting one another after winning their last three matches on a trot, so they must be a confident outfit with the Cavaliers travelling to FedExForum, Memphis.
As far as their performance in the last 10 games are concerned, the Cavaliers have been a better team with eight wins and two losses, while the Grizzlies have won six and lost four, but still lie on the second position of the Western Conference. The Cavaliers lie on the second position of the Eastern Conference.
Such kind of games would test both the teams ahead of the crucial Playoffs, which is expected to start next month.
The Cavaliers have been flying high in the Western Conference primarily due to Kyrie Irving's and LeBron James' performance during the season.
James scored 28 points with 10 rebounds against Milwaukee in their last game, which they won 108-90. Irrespective of the opponent, James has been giving it his all in the competition and one can expect the same kind of a tempo game against the Grizzlies as well.
If James' shines during the game, expect a long night for the Memphis Grizzlies. James said that they play their style of basketball, irrespective of the opponent.
"We just try to go out no matter who the opponent is and play our style of basketball. We know we're playing the second-best team in the West, so it should be exciting for us," AP quoted James as saying.
But, along with James, Irving has also been in sublime form throughout the competition. James averages 25.9 points during the season, while Irving is not too far away with 21.8 points. The duo has been demolishing NBA teams' defence like no other.
The Grizzlies have some players of their own who can pose some serious threat to Cavs' three match winning streak.
Marc Gasol, Mike Conley and Jeff Green are three players who have been the stand-out performers for Grizzlies and they would be looking for the trio to come up with their A game and defeat the Cavs.
With Grizzlies playing at home, it is not going to be easy for the Cavs as well with Grizzlies having only lost seven home games so far.
Where to Watch Live
The game is scheduled to start at 8pm ET (5:30am IST and 12am GMT) with no live TV coverage in the US.
India viewers can catch it Live on Sony Six.
Viewers around the world can stream it live on NBA.com.