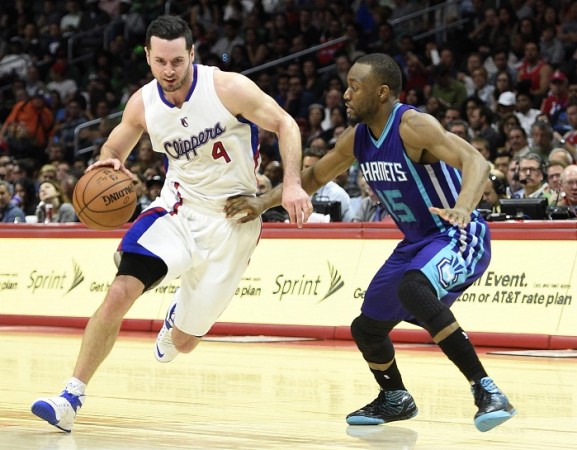 The NBA is set to make a return after the All-Star break, and some mouth-watering clashes are set for fans Thursday. One of the biggest games is San Antonio Spurs vs Los Angeles Clippers at Staples Center, which is expected to be a cracker of a contest.
Spurs, prior to the All-Star weekend, have looked in ominous form, winning their last six matches. They will need to start afresh and put in the kind of performance that has led them to second position in the western conference, with 45 wins and only eight losses. Only Golden State Warriors have a better record than Spurs this season, which establishes Spurs' quality performance in the league.
Spurs have been scoring points rather easily, helping them become one of the best teams in the competition. In their last seven matches, their lowest score has been 98, in the last game against Orlando Magic. Otherwise, Spurs have scored 100 points on an average per game in their last seven matches.
Even when they lost against Cleveland Cavaliers, Spurs scored 103 points. Such points have been achieved with some megastars in their line-up delivering the goods. LaMarcus Alridge and Kawhi Leonard have been their best players, scoring 17 and 20.2 ppg this season.
Though the duo might have been their key players, Tim Duncan, Manu Ganobili and Tony Parker, with their experience, have always been inspirational figures in the team. However, Ganobili and Duncan are not expected to play as they are down with injuries. Hence the onus will primarily fall on Alridge, Leonard and Parker.
Clippers have been another quality team in the conference, where they lie on fourth position. Clippers' star Blake Griffin will not be available for some matches as the team has suspended the player for four games after he punched staff member Matias Testi in Jan. 23.
However, Clippers' coach Doc Rivers has made it clear the player will not be traded despite interest from other teams.
"I've told you we're not trading Blake," AP quoted Rivers as saying. "I guess everyone else wants to keep (saying) that, so we'll let them do it. Not from us at all."
With Griffin not available, Clippers will look upon the services of the JJ Reddick, who has been shooting the ball brilliantly from beyond the arc. Though Spurs are favourite to defeat Clippers, they will have to come up a great performance to beat the home team.
Where to watch live
Los Angeles Clippers vs San Antonio Spurs NBA game is scheduled for 10:30 p.m. EST (9 a.m. IST, 3:30 a.m. GMT) start. Sony Six and Sony Six HD will offer live coverage of the Los Angeles Clippers vs San Antonio Spurs NBA game in India with live streaming on Livsports.
US viewers can watch the Los Angeles Clippers vs San Antonio Spurs NBA game on TNT and live streaming on TNT Online.
Viewers in Philippines can watch it on Basketball TV and NBA Premium.
International viewers, including those in India, can watch all the NBA live action by live streaming on NBA Online.