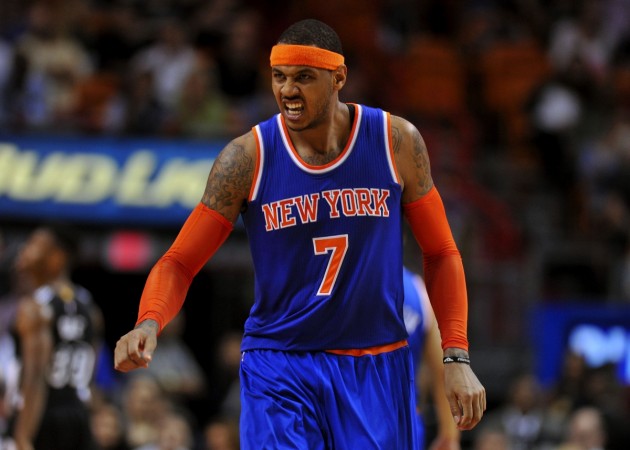 The Cleveland Cavaliers have been enjoying a good run in the NBA of late, having won eight of their last ten games.
Meanwhile, their opponents tonight, New York Knicks have been dismal this season as they find themselves at the bottom of the Eastern Conference standings with 44 losses and 10 wins so far. In sharp contrast, Cavs have been impressive with 34 wins and 22 losses.
The Cavs also did not get off to the best of starts, but have fought their way back into the season, unlike the Knicks, who have failed in their efforts to turn things around.
The Cavs would be travelling to New York where they would be looking for their second straight win after defeating Washington Wizards in their previous fixture.
Their record of late has been even more impressive with 15 wins from their last 17 games. This Cavs team, led by LeBron James, have become the team to beat in the Eastern Conference.
James has been consistent in the league as he once again scored 28 points in the match against Wizards.
The team would be looking up to James for a match-winning performance, while some would also be expecting J.R.Smith, a former New York Knicks player, to get into the act.
Cavs coach David Blatt praised the former Knicks' player.
"From day one J.R. Smith has come in here with great impact and with great focus on being a good two-way player," coach Blatt said, reports Associated Press.
"He's defending his position well, he's rebounding his position, he's giving us a real presence at both ends and without question J has been one (sic) of the main differences in our team."
The New York Knicks might be having good crowd support at home, but it's counting for little as the 7-20 win-loss record would suggest.
The result from their last league game also does not auger well for the team as they were thrashed by Miami Heat 111-87. It was their sixth straight loss even though Langston Galloway top-scored for the Knicks with 19 points.
What made matters worse for Knicks is the fact that they have lost their star player Carmelo Anthony for the remainder of the season.
With Anthony in their roster, they failed as a unit, one wonders how they would even stand as a team without him?
Tough times ahead for the Knicks.
Where to Watch Live
The game is scheduled to start at 1 pm ET (11:30 pm and 6:00 pm GMT) with no Live TV Coverage in the US.
Viewers can stream it live on NBA.com