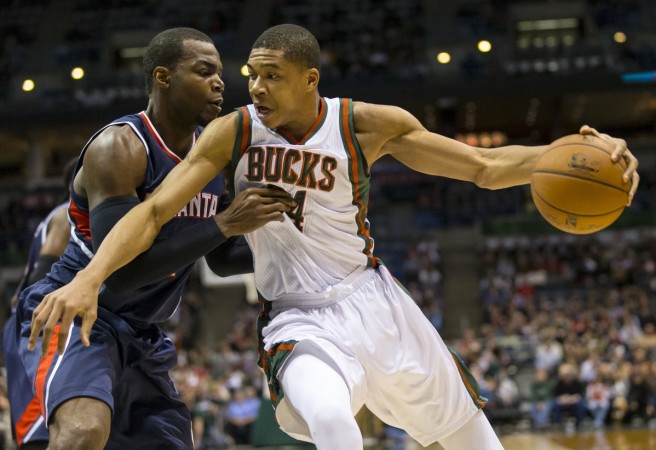 The Cleveland Cavaliers have clinched the Playoff berth, who have been in great form during the regular season, as they lie on second position of the Eastern Conference with 45 wins and 26 losses.
The Cavaliers, who have their tails up, are set to travel to Milwaukee, where they face Bucks at BMO Harris Bradley Center.
The Bucks have been decent, where they are fighting it out for the Playoff berth, where they stand on the sixth position of the Eastern Conference, but their record of late with five successive losses does not put them in the right frame of mind when they face in-form Cavaliers, who have won their last two matches in a trot.
The Bucks would be eager to finish the season on a high as well and move up the standings table.
However, the Bucks are going to find it hard to contain players such as Kyrie Irving and LeBron James, who have been instrumental for Cavaliers.
Many experts have deemed the Cavs as one of the favourites for the NBA title, though it may be too early to come to such conclusion.
Bucks have won 34 games and lost 35 so far, but their recent form might have lowered the confidence of their players as well. They need to rise to the occasion.
If the Bucks do not improve upon their form for the remainder of the season, it would not be a surprise if they might be left out of the Playoff stage as well.
There might be some who might have felt that sending one of the Bucks' best player, Brandon Knight to Phoenix Suns was not a good idea, though they roped in Michael Carter-Williams from Philadelphia.
But, Bucks' coach, Jason Kidd defends, saying, "Sometimes you've got to look in front of you and so I think the trade was a good thing, a positive thing no matter how our record shakes out," according to AP.
"We're here to build something, not to do something in six months, right. This is a bigger picture and so we feel that we have a core here that will be around for a long time and have success."
The Bucks would depend on Michael Carter-Williams, Giannis Antetokounmpo and Khris Middleton, who have been three of the best players for the Bucks this season.
Where to Watch Live
The game is scheduled to start at 3pm ET (12:30am IST and 7pm GMT) with no live TV coverage in the US. There is no Live TV coverage in India as well.
Viewers around the world can stream it live on NBA.com.