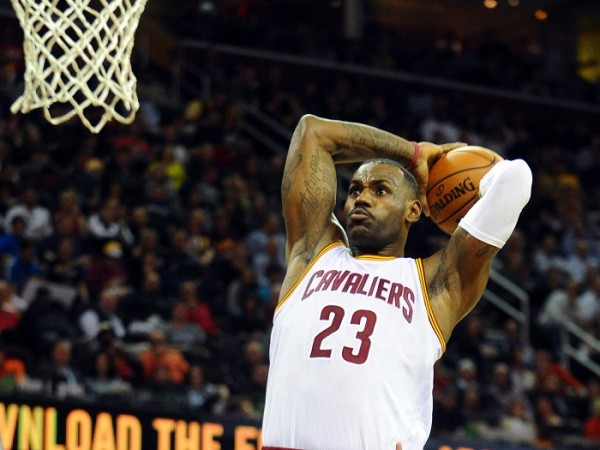 Cleveland Cavaliers might be standing atop of Eastern Conference table, but their form has dipped of late, losing three out of their last four games. Cavaliers cannot afford to come up with such results when they are touted as one of the favourites to win the NBA title.
The Cavaliers will get a chance to justify the tag when they face Indiana Pacers at the Q Arena on Monday. The Pacers have also not looked a comfortable team so far, losing two matches on a trot. There is a serious need for both the teams to up their game at the Q Arena.
What has looked least impressive for the Cavaliers is their total scores in their last few matches. They have only scored more than 100 points in one of their last four games, which is not what Cavaliers fans want from their team. With LeBron James leading from the front, they are a deadly offencive unit.
However, James was handed a rest when Cavaliers met Washington Wizards on Sunday. The Cavaliers failed as a unit and James was thoroughly missed. Wizards dominated in all the four quarters. Though Kyrie Irving scored 28 points, Cavaliers failed to emerge victorious.
Cavaliers player JR Smith was disappointed with their loss against the Wizards.
''We can't play basketball like this going down the stretch. ... You talk about contending or being a championship contender and you're blown out ... and get thrashed, make it look good at the end. We can't do that. If we're serious about who we're supposed to be, we can't do this," Smith was quoted as saying by AP.
The Cavaliers, who are expected to field James against Pacers, are expected to come out all guns blazing to emerge victorious.
But the Pacers are not going to make it easy for Cavaliers. The Pacers lie sixth in the conference and will have to play some quality basketball to participate in the playoffs. Though they lie at the sixth place at present, they can move further down the table if they do not win matches consistently.
The visitors are going to depend on the services of Paul George and Monta Ellis, who have been in impressive forms in the league so far. George and Ellis average 23.4 and 14.1 ppg, respectively. Ellis wants his team to perform against Cavaliers on Monday.
"We need to bring all the energy we have," Ellis said.
"We've dropped two and we can't do that with how tight everything is right now. We need to leave it all on the court (Monday)."
Where to watch live
Cleveland Cavaliers vs Indiana Pacers NBA live match is scheduled for 7 p.m. local time (5:30 a.m. IST) start.
US viewers can watch Chicago Bulls vs Cleveland Cavaliers live on NBA TV.
International viewers, including in India, can watch all the NBA live action by live streaming on NBA Online.