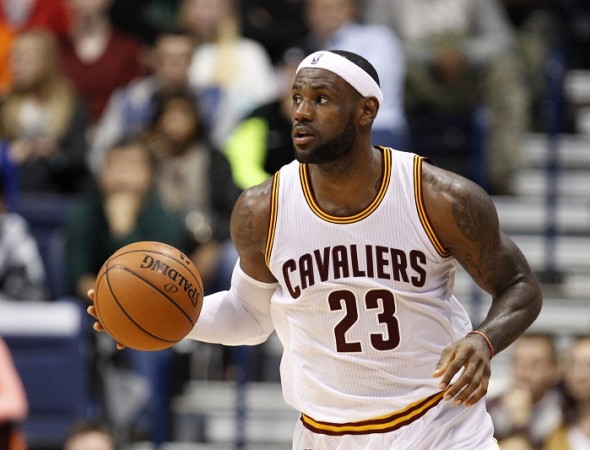 The Cleveland Cavaliers have no option, but to give it their all against Golden State Warriors at Quicken Loans Arena in game 6 of the NBA finals as the Warriors are just a win away from clinching the NBA title.
But, the NBA finals between the two have stayed true to its billing as the quality put forward by the two sides have been top notch. After defeating Cavaliers in game 5, the Golden State Warriors took a 3-2 lead in the best of seven series.
The Warriors will be looking for victory at Cavs' home court and avoid a seventh deciding game of the finals.
Warriors will be looking up to Stephen Curry to deliver the goods as he has done this season, including the regular season as well as the Playoffs.
It is such performances, which has helped Curry get the prestigious MVP award as well and the NBA title can prove to be the icing on the cake for Curry, who has had an incredible season so far, especially his shooting has been phenomenal.
It was his performance in game 5, which helped Warriors help defeat Cavaliers. What made his game 5 performance against Cavaliers even more special was the way he scored those elusive three pointers.
It was in his fourth quarter performance, which proved us why he is one of the best shooters in the NBA. He scored 17 of his 34 points in the last quarter. He was drilling those three pointers from all corners of the court.
If Curry comes up with a similar shooting form in game 6, Curry will win the NBA title for Warriors. Right from the regular season, they have been a dangerous side and Curry is eager and confident of closing the series.
''We fought hard all year and put ourselves in good position now to go to Cleveland and hopefully close it out,'' AP quoted Curry as saying. ''We're confident.''
Curry might be confident, but LeBron James will not make Curry's route to the trophy in game 6 an easy one, as he will be keen to live up to the expectations of the home fans in game 6. Despite his triple double, Warriors won the game. How much can LeBron James shoulder the responsibility?
''I don't put a ceiling on what I'm capable of doing,'' he said. "I know I'm shouldering a lot of the burden, but it is what it is."
Can James raise his game to another unknown level for the last two games (if required)? Only time will tell.
Where to Watch Live
Game 6: Warriors vs Cavaliers at Quicken Loans Arena, 9pm ET (6:30amIST, 2am BST)
TV – ABC (US) and Sony Six (India)
Online – NBA.com