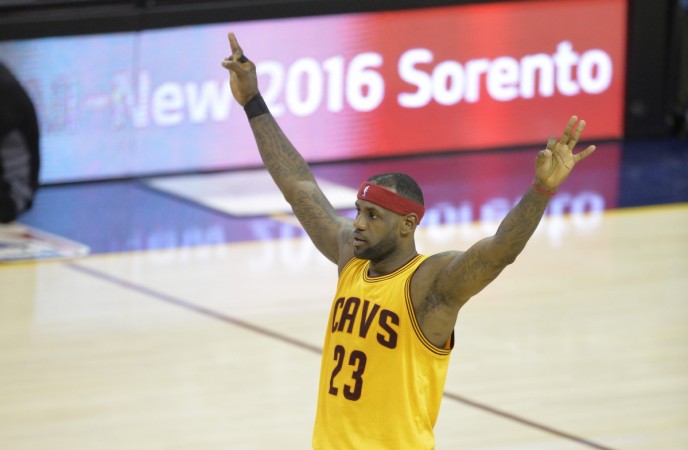 After an entertaining regular season and playoffs so far, it is time for the mega NBA final, which will see Cleveland Cavaliers travel to Oracle Arena to face Golden State Warriors in the first game of the best of seven series.
Both the teams have deservedly earned their finals berth after coming up with a triumphant regular season with Cavaliers finishing second in the eastern conference, while the Warriors were even more proficient, finishing atop of the western conference.
They have continued their form through the playoffs, hence there is very little to choose between the two sides. Neither team is going to find it easy to lift the prestigious title.
The Cleveland Cavaliers have been a major force, especially with LeBron James, who has looked in emphatic form throughout the playoffs averaging 27.6 points per game. Cavs' fans will be expecting a similar performance from their star player in game 1.
But the crowd at Warriors' home court can be loud -- as has been witnessed of late -- where the sea of yellow can affect on the players' nerves as well. But James is not perturbed by such things, as he has had the experience of playing in some of the loudest arena in the NBA.
"I've been in so many loud arenas. This is going to be one of them,'' AP quoted him as saying.
''I've played in OKC in the (2012) finals to start off the series. I've played in Boston. I've played in Detroit when they were in their heyday. I've played in Chicago in 2011 to open up the Eastern Conference finals. I've played in San Antonio."
''So I've been in some very loud buildings and this, obviously, I know tomorrow is going to be one of them. But I don't add too much pressure on it. You just go out and you just try to play.''
But the Cavaliers not only depend on James, but also Kyrie Irving, who has been phenomenal in both the regular season as well as the playoffs. Though the player's performance on the court might have been affected with tendinitis, the player can prove to be a perfect partner for James on the court.
Irving will play game 1 despite injury, hence, there is an added responsibility on James to deliver the goods.
But it is not only Cavs, who were hit with injuries, as Warriors' Klay Thompson suffered concussion as well, but is sure to play in game 1.
The Warriors will depend more on the services of Stephen Curry, who has had an incredible season, breaking records after records this season. Such has been the Warriors' guard's performance, he deserves the NBA title.
Curry averages 29.2 ppg this season in the playoffs, and hence it doesn't come as a surprise that basketball fans are labelling the finals between the two as James against Curry.
Both these players possess a special ability to win games on their own with their individual brilliance.
Where to Watch Live
Game 1: Cavaliers vs Warriors at Oracle Arena, 9pm ET (6:30amIST, 2am BST)
TV – ABC (US) and Sony Six (India)
Online – NBA.com